Digital marketing is at the heart of success in business these days. That's because everything is online and it has become more important than ever to get skilled at creating digital media for business. It is necessary to build and maintain your brand, to unroll new products, and just to increase your customer engagement. Not everyone has a stage with over a thousand people listening like Steve Jobs did when he first introduced the iPod in 2003. So you have to create your stage.
It is ideal when companies can set up their own digital media, as Rainmaker.fm recommends. They are a digital media company that creates its media. They also recommend that other businesses try to create their media, as well.
But, due to time restraints, many business owners are turning to outsourcing their digital media to freelancers or independent digital media firms to create content.
In this post, we will look at ten digital marketing agencies that focus on helping businesses create content that will help businesses grow their brand and create digital media that works.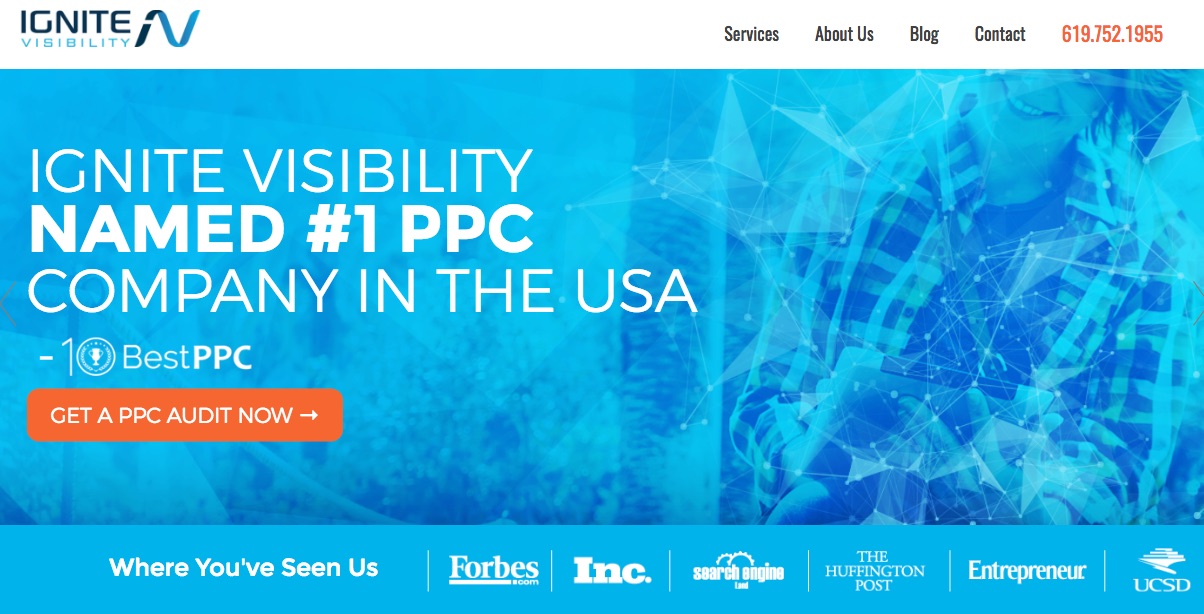 1. Ignite Visibility
Ignite Visibility is rated as the number one SEO company in the U.S. due to its focus on creating SEO-rich content that drives targeted traffic for customers. They have been featured on Entrepreneur Magazine, as well as many others for their leadership in the digital media industry. They help business owners with social media management, as well to form an integrated system of media management that helps clients grow their business from the ground up.
2. Fishbat Media
Fishbat Media is a full-service digital marketing firm that uses the latest digital technologies to grow a business. They focus on branding and social media strategies to help scale a business using the tools they have available in the digital age.

3. Thrive Internet Marketing Agency
Thrive Internet Marketing believes that any business can beat their competition by creating a strong web brand and a well-planned content strategy and marketing plan. They offer a premium service for attracting and driving new leads to your website for one monthly price. They focus on search engine optimization and expert online marketing advice that helps you promote your brand.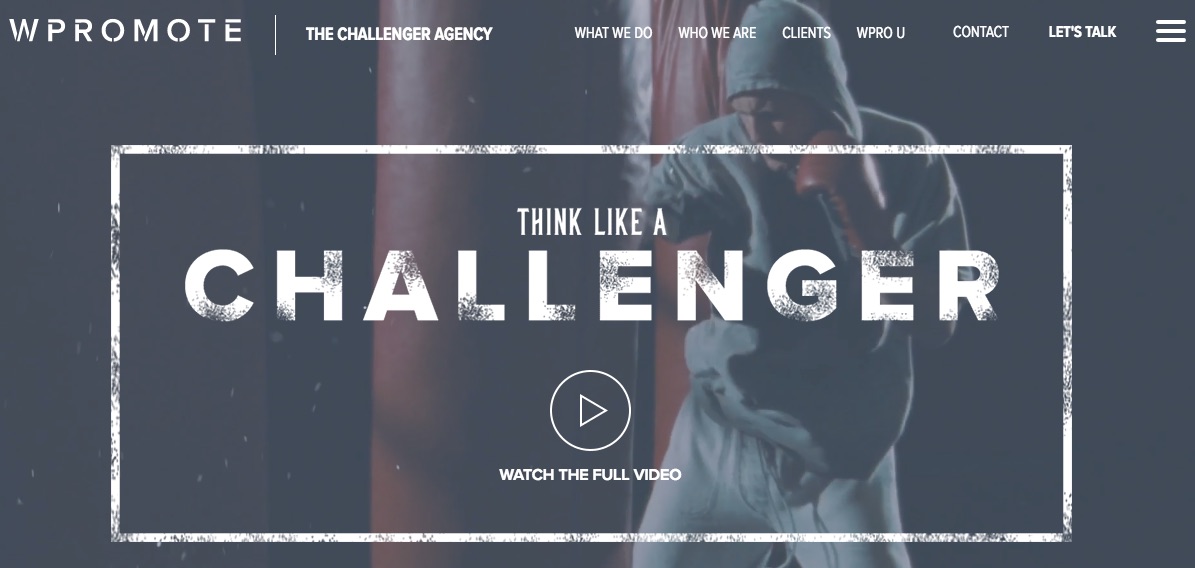 4.WPromote
WPromote takes the approach of "thinking like a challenger" and they encourage business owners to focus their attention on their competition so that they can beat their marketing agenda. They also use a multi channel and content-centric campaign strategy that increases ROI and keeping their customers happy. They also use something they call "digital intelligence" which focuses on getting rid of bad data and keeping the good stuff in.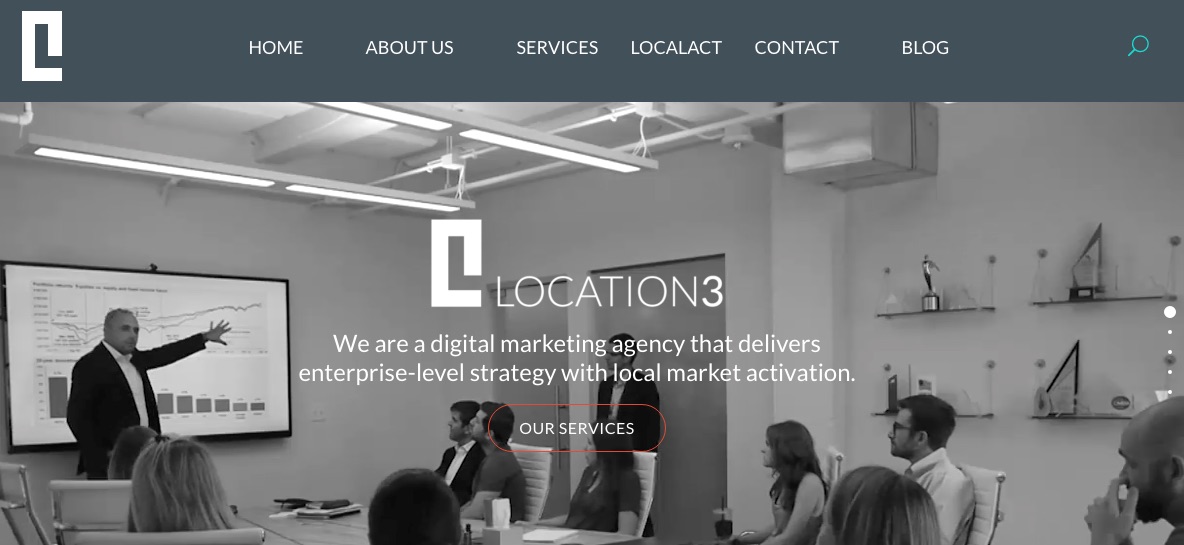 5. Location3
Location3 is a digital marketing agency that focuses on both global and local search results. They understand the importance of creating a savvy digital strategy that increases local results, as well as global ones. They claim that, over the past three years, they have improved the strategy and performance of every client they have worked for.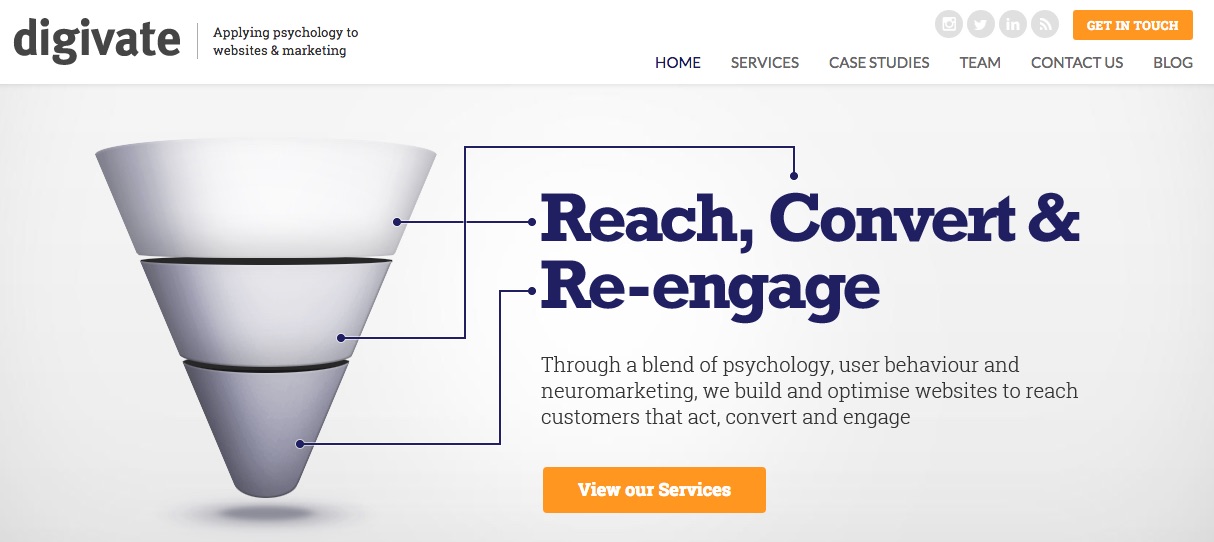 6. Digivate
Digivate uses a unique approach of blending psychology, user behavior, and neuromarketing to reach customers that results in a higher connection with customers and increases engagement. They use conversion rate optimization in conjunction with SEO, email marketing, and paid search marketing. They also offer integrated web design that helps bring all of the elements of digital marketing together. They have several case studies on their site that show the results they've achieved through their systematic marketing strategy.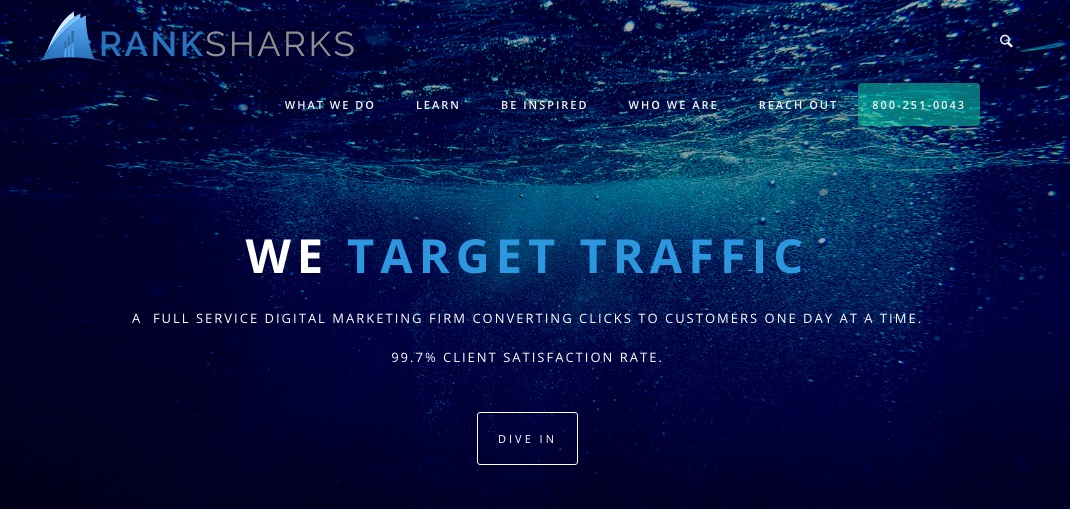 7. Ranksharks
RankSharks is a digital marketing agency that that focuses on getting clicks that convert to sales. They are based in Los Angeles, and they specialize in web-based media marketing services. They think regarding a company's total audience that includes everything from online social media to mobile customers. They must be doing this right because they have a 99.7% client satisfaction rate, according to their site.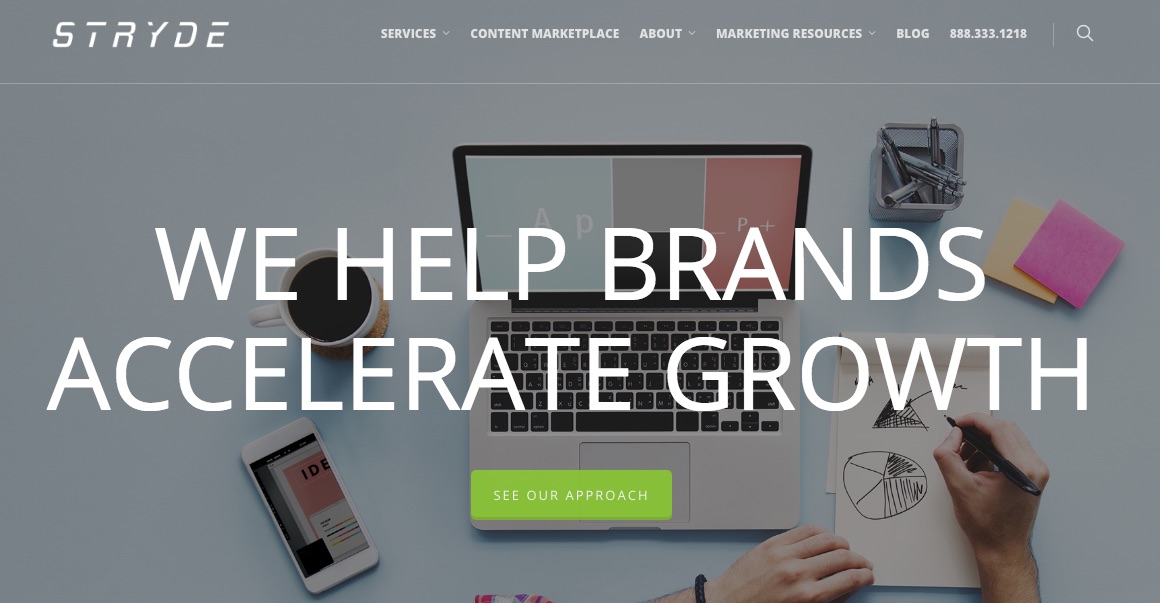 8. Stryde
Stryde is a focused digital eCommerce marketing agency that uses all types of media to create a stellar integrated marketing campaign. They go far beyond creating ads and commercials. They strive to educate potential clients with information that is relevant to a brand. They also work on customer acquisition so that they are spending their efforts on the most results-driven strategy they can create to boost a brand.
They have been recognized by prominent media outlets such as Entrepreneur.com and Forbes Magazine, to name a few.

9. Leverage Marketing
Leverage Marketing focuses on transparency in marketing, satellite marketing with remote workers, and web design technology that helps you leverage the power of your marketing plan.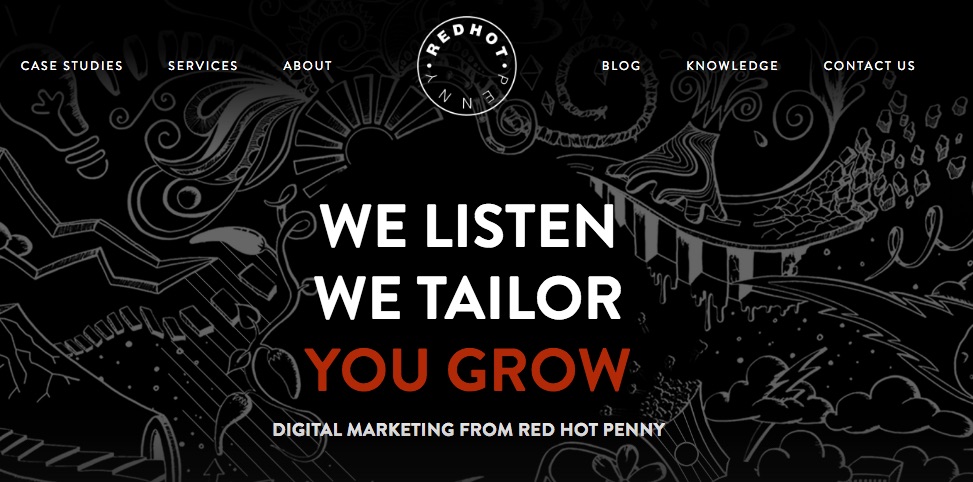 10. Red Hot Penny
Red Hot Penny is a digital marketing service that truly listens to the customer. That's important when you are developing your brand and web presence. They listen to every customer and try to tailor their marketing strategy to meet the needs of their clients. They call themselves "Red Hot Penny" because they say that those are the results you'll get at the end of one of their marketing campaigns.
Other Digital Marketers Who Have it Right
If you want to explore even more digital agencies who seem to have it figured out, visit this site and scroll down the list of other digital marketing agencies to learn more about them.
What is the key to creating an effective digital marketing campaign? If you look at the primary characteristics of the best marketing agencies, they seem to have the following components:
Knowledge of the brand– Knowing the brand and what the company wants to do in the future can help to define the ad strategy that you should use for your brand. Every company is different so having this knowledge is important to create an effective campaign.
Knowledge of tools available– The smart digital marketing agency has a knowledge of the tools that are available and how to use them to benefit a brand.
Creative ability– Creativity is important in creating digital media campaigns and strategies. Digital media is creative, so it requires creative people to do it right.
Technical ability– Along with creative ability, a digital agency should also have highly-specialized technical skills that help create digital media that will complement the web site and adhere to technical specifications of various platforms.
Custom-designed approach– The key to creating digital media that will work with your brand is to take a custom approach. What works with one brand may not function as well with another. Know your brand and apply techniques that work best for your brand.
Integrated media approach– The ability to pull it all together rather than seeing digital media assets in isolation is also important. The more types of digital media you use in conjunction with each other, the better your overall marketing strategy will be. Also, having multiple assets on multi channel platforms will give you something to link to increase traffic and appeal to people in a variety of contexts.
Multichannel platform approach– If you limit your digital media to only one platform, you will miss out on many opportunities to reach more of your target audience. By having your media on many different platforms, you'll be able to reach more people in many different ways. This should also include mobile users, who are using a variety of various types of mobile devices to access your content.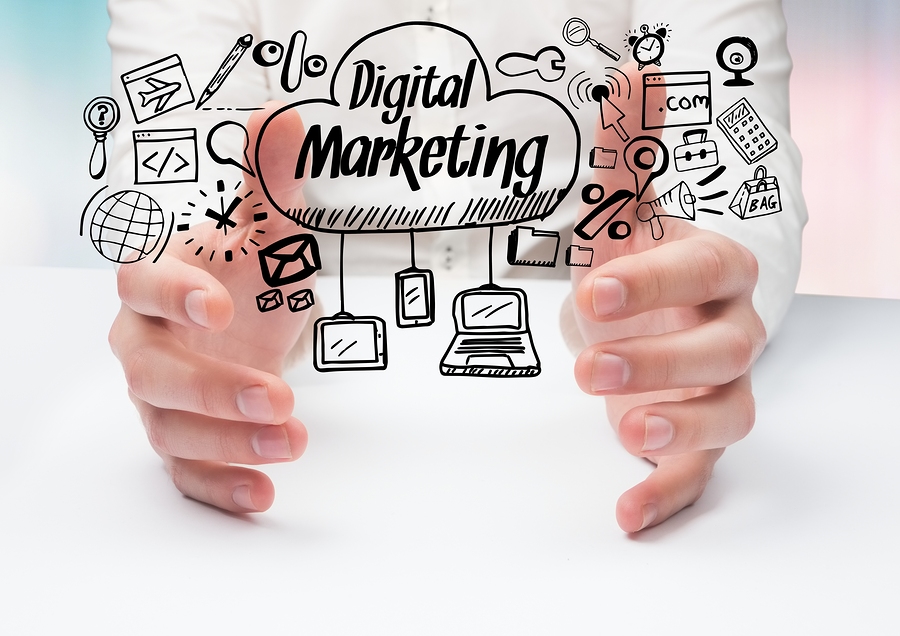 Pulling it All Together
As you can see, digital marketing is a complicated process. It is one that is both artistic and technical, and it involves creating a variety of different types of media that is viewable on a broad range of devices, platforms, and channels. When you have a comprehensive ad campaign that features mobile UX (user-experience) characteristics, you will be more successful.
Whether you decide to create your media as the media experts on Rainmaker.fm suggest or hire it done by the experts, this should give you a good idea of what makes digital marketing work.
Much of the process is done through a "trial-and-error" process that starts with a great idea and ends with a great customer conversion. Just make sure you are monitoring and adjusting your methods and digital media to fit your brand's goals and needs.