Entrepreneurship is not easy. It is a long and lonesome journey at times. But because the pay off is so great, we keep on plodding. We know that we must reach our goals alone, but it helps to stop and listen to the voice of others who've sought the same path and gain an insight into how they achieved their success.
It also helps to just get a little advice once in a while.
If you are a new business owner or entrepreneur with a great idea or product, you can use all of the resources you can find.
Every day is an adventure when you are sailing your ship, and it is much like being in a big ocean and not knowing where to go next. You keep sailing forward, despite the storms, because you know success is within your reach. But you always look for new ways to get your product, idea, or business noticed or recognized to move you forward.
But it's not just a popularity game.
It's about actually understanding the process of entrepreneurship and business ownership so that you don't keep making the same mistakes. We can all learn a lot by watching the success and failures of others and applying it to our situation. Every business is unique, but we can still gain valuable knowledge from others if we take the time to do so.
10 Entrepreneur Magazines and Blogs
These ten blogs should help you to glean some information from others who have lived and learned from their experience so that you can keep setting goals and moving forward on the ocean of entrepreneurship.
Entrepreneur.com
We'll start with the big guys. Entrepreneur.com is not a blog, but it is one of the most respected online publications there is about entrepreneurship. They have weekly and daily updates, and their site itself is more like a blog. They are very much in tune with the problems and pain points that entrepreneurs face, and they offer sound, professional advice for business owners.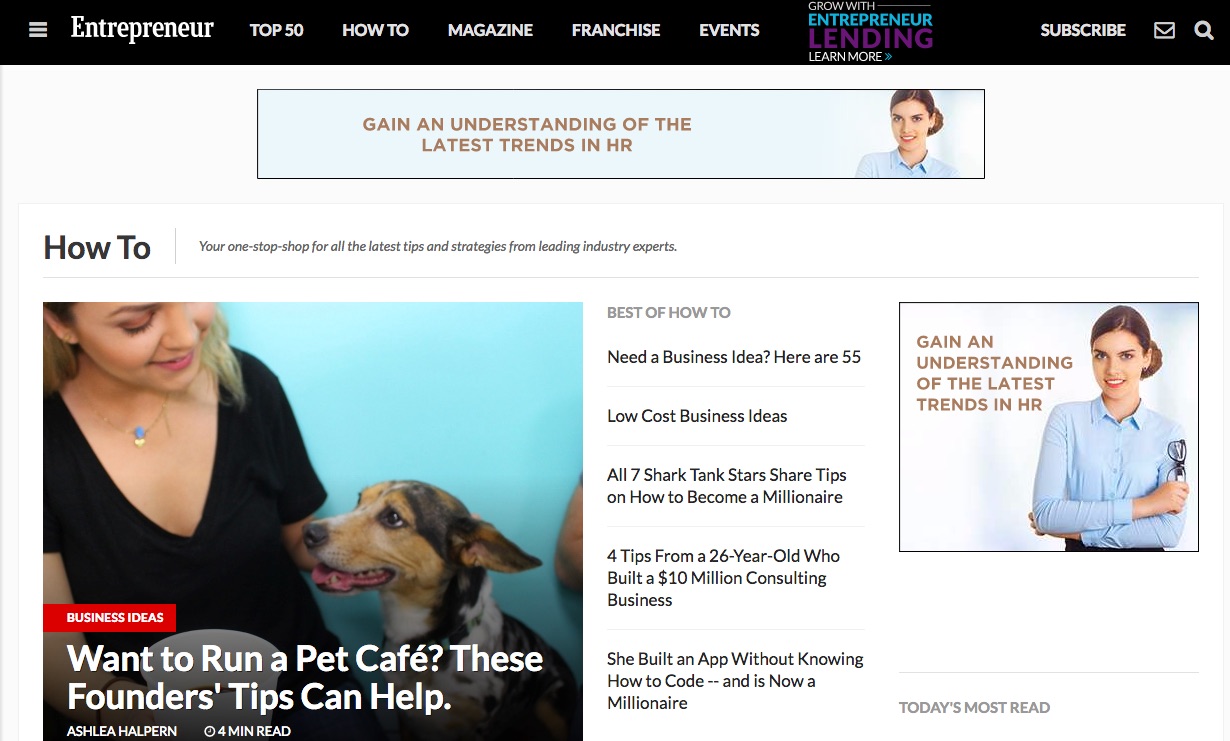 Forbes.com
Forbes is well-known as both an online publication and a print magazine that addresses many of the issues that entrepreneurs need to help them grow their business. They focus on the monetary aspect of gaining wealth as an entrepreneur but they also feature posts on top tips for growing a business, marketing, and other topics.
In the past, Forbes has been most known for highlighting specific famous entrepreneurs that have made an impact on the world. Past editions have highlighted such biggies as Steve Jobs, Bill Gates, and Warren Buffet, to name a few.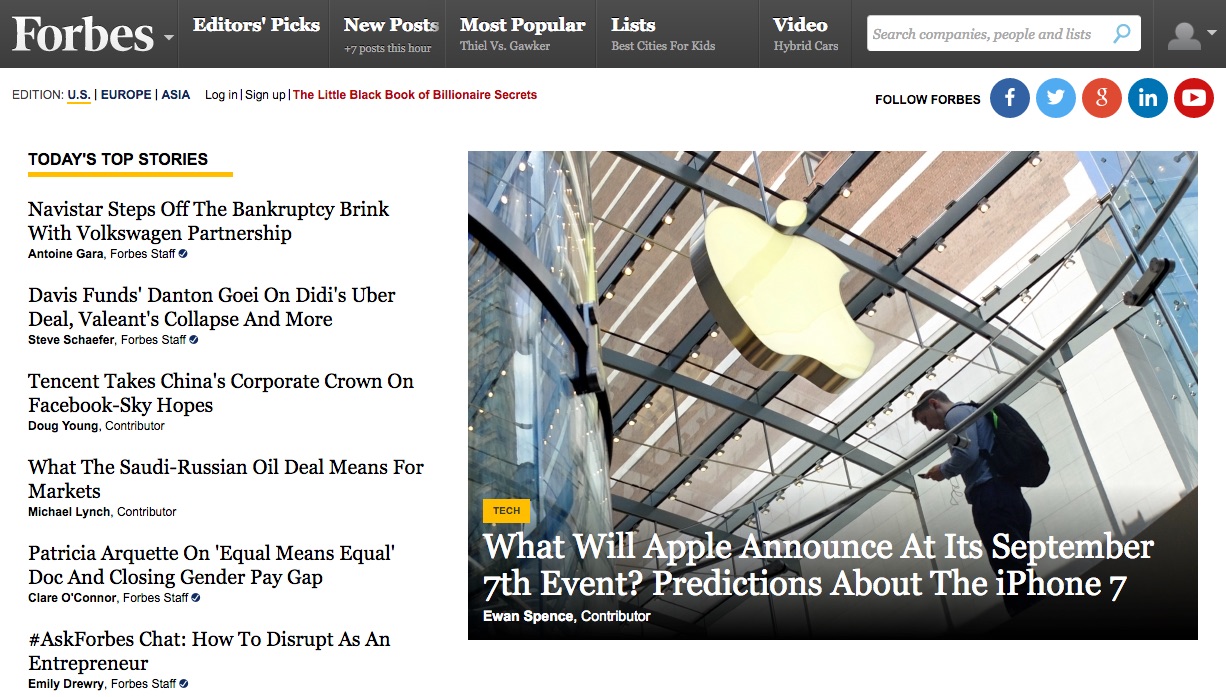 Business Insider
Another big publication that addresses important topics in business is Business Insider. They have their eye on the trends of business news that comes from several industries including politics, technology, and national trends. So if you want a real "insider" look at factors that might affect your business, it's a great source to bookmark.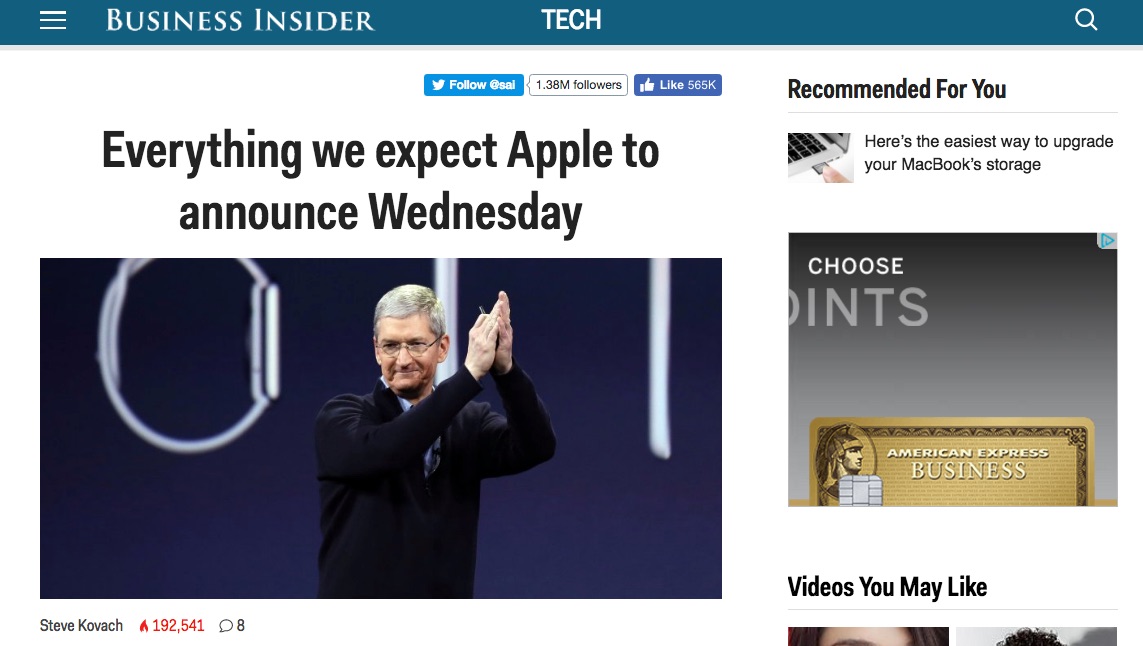 Smart Passive Income
Okay, we've given the big dogs their time on the stage. There are others like Inc. Magazine, TechCrunch, and Mashable, if you are in the tech space. TechCrunch focuses on innovative technologies and Mashable is more about the trends in social media.
But one we want to talk about now is Smart Passive Income. This is more of a blog than the first three, as they are online magazines. But we felt we should share a bit of both. Smart Passive Income focuses, as its name implies, on passive income that is developed over time but pays for a long time into the future. It appeals to entrepreneurs whose goal is to create a passive income by working smarter on the front end to enjoy the fruits of their labors later.
The blog features podcasts by Pat Flynn, who has gained a bit of a following among entrepreneurs online. Listen in and see what you can learn. I learned a lot by listening to this show today about building a passive income. They also have a TV show on an independent network, and they are very focused on their topic of creating passive income.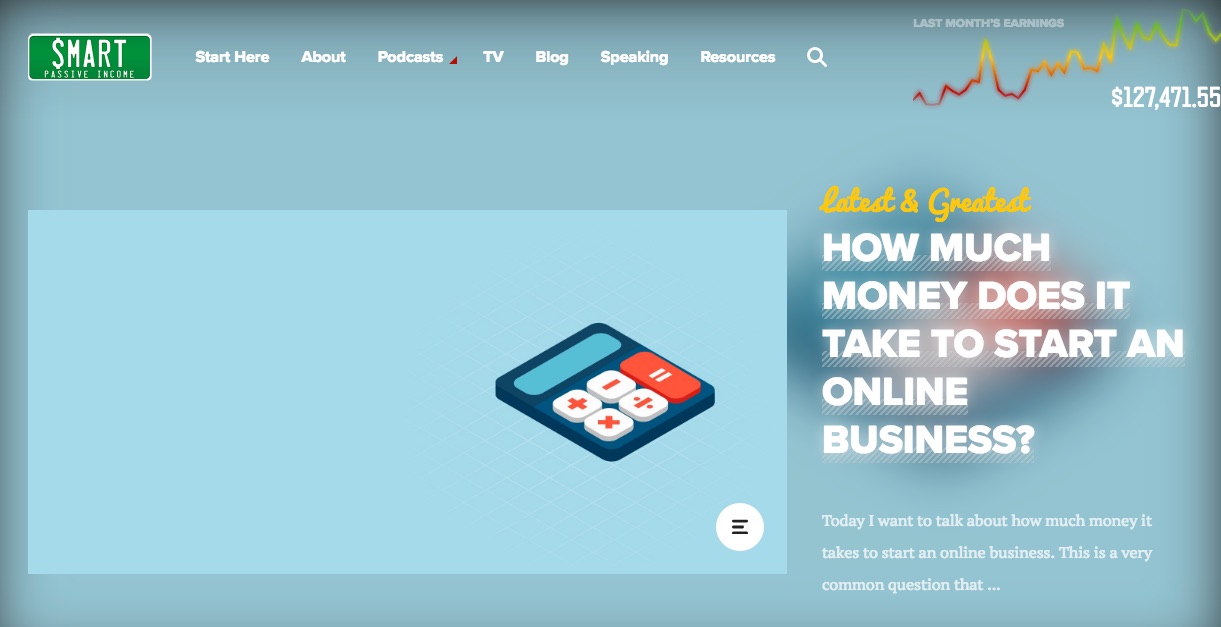 Entrepreneur on Fire
This site features a lot of resources for entrepreneurs including tutorials, how-tos, eBooks, and webinars that will help entrepreneurs grow their business.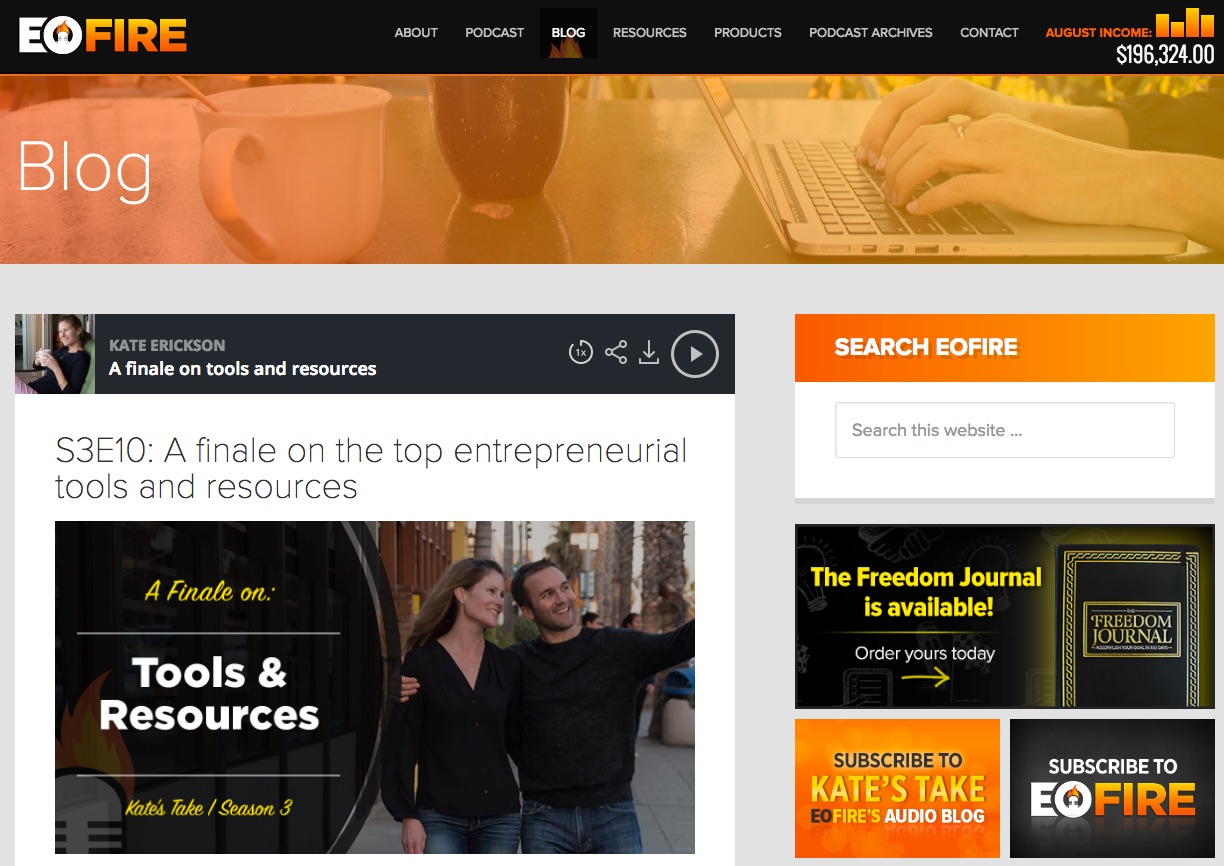 Seth Godin
Many gurus in ancient history are bald. And sometimes the trend continues into the future. Seth Godin, sporting no hair but a multi-million dollar bank account, helps entrepreneurs by offering multiple resources they can download and check out. He made most of his money through blogging and affiliate marketing so bloggers and affiliate marketers will probably be more enriched by his experiences than others.
Seth kind of set the curve for online blogging and now teaches others how to run your own lucrative business from a blog for passive income.
Copy Blogger
Copy Blogger is focused on creating content so it would appeal to freelance writer-entrepreneurs as well as any type of business owner who understands the importance of creating good content.
Blogtrepreneur.com
Blogtrpreneur is a great site for entrepreneurs who are either creating a blog or want to maximize their potential to make money on their blog. In one recent article, they discussed how to choose a memorable blog name. These types of tips help online entrepreneurs develop their brand and reputation online while teaching them valuable skills they will help them grow as a business owner.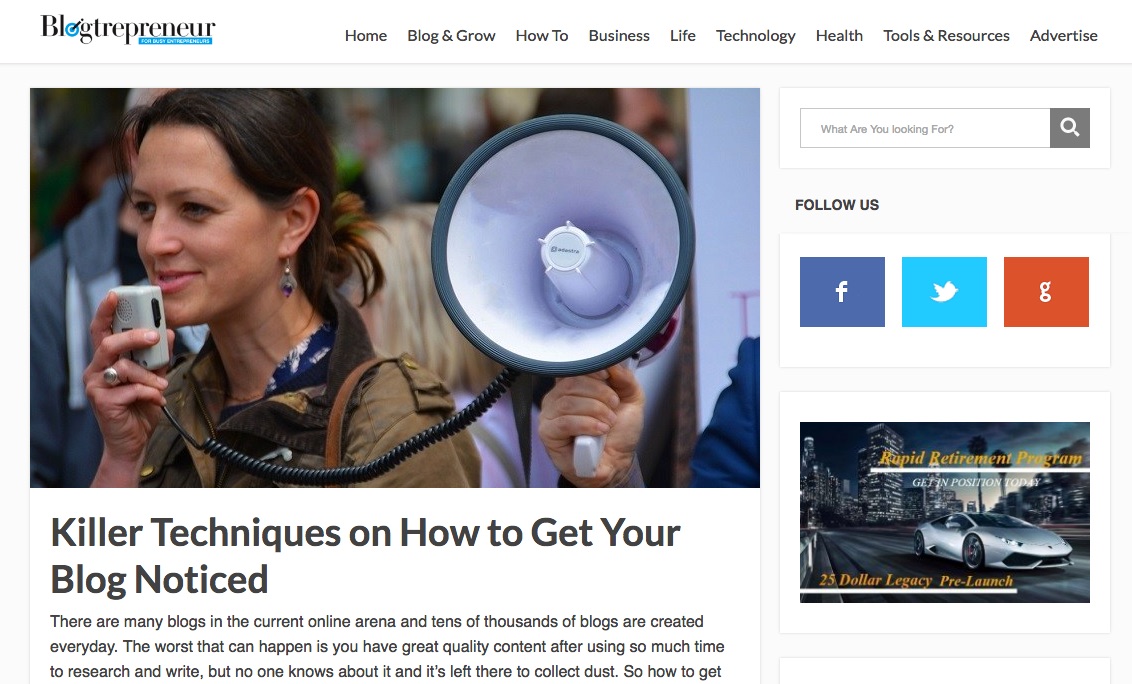 The Next Women
Thenextwomen.com is a website devoted to highlighting the successes and progress of women entrepreneurs and encouraging business ownership among women. There are many women CEOs and entrepreneurs today, and the list continues to grow. This is a great resource for women with businesses who wish to keep up with the latest news that affects them and the trends for women in business.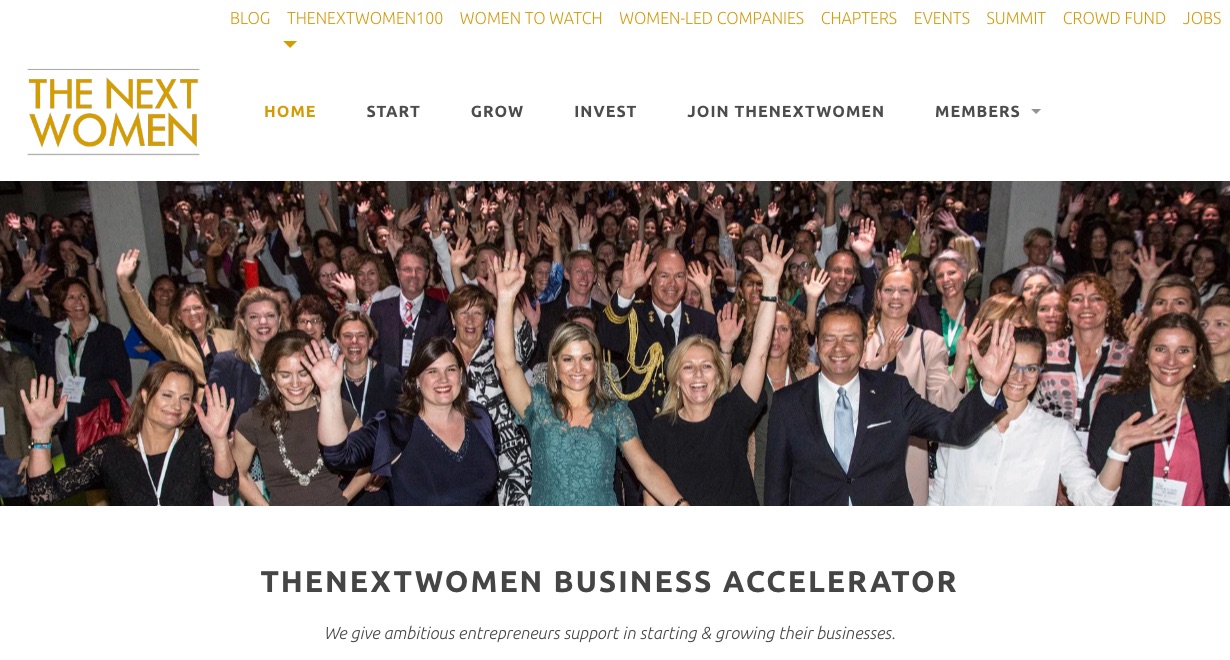 Brian Solis
Enter another celebrity of sorts. Brian Solis is a successful author, keynote speaker, and blogger. You can read his story on his site at http://www.briansolis.com/ and visit his Facebook here. Brian is a frequent keynote speaker at some well-covered events in the press about entrepreneurship and offers tips that help business owners.
His site manifesto states: "Studying the impact of innovation on business and society." So he focuses on the technology as well as the business industry in his content. His books include titles such as The Future of Business and X: The Future Where Business Meets Design.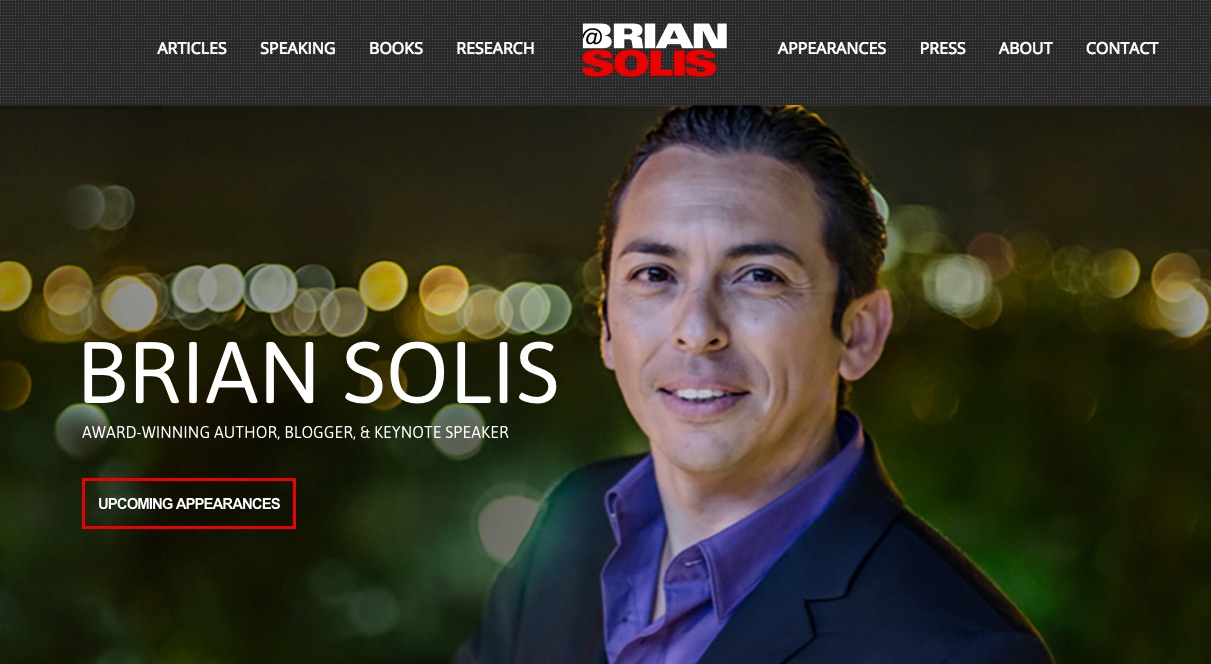 QuickSprout
There are few websites and blogs that rank at the top of the search results more often than QuickSprout. The site was created by Neil Patel, a leading entrepreneur, and online marketing expert, and has become one of the most well-known resource sites in the industry today.
Search for anything relating to site creation, SEO, content promotion, tracking methods or even monetization, and you will likely see QuickSprout ranking on the first page of Google. Another reason why the site ranks so well, is that nearly all of the articles are loaded up with more than 1,000+ words and plenty of resources, guides, and references as well.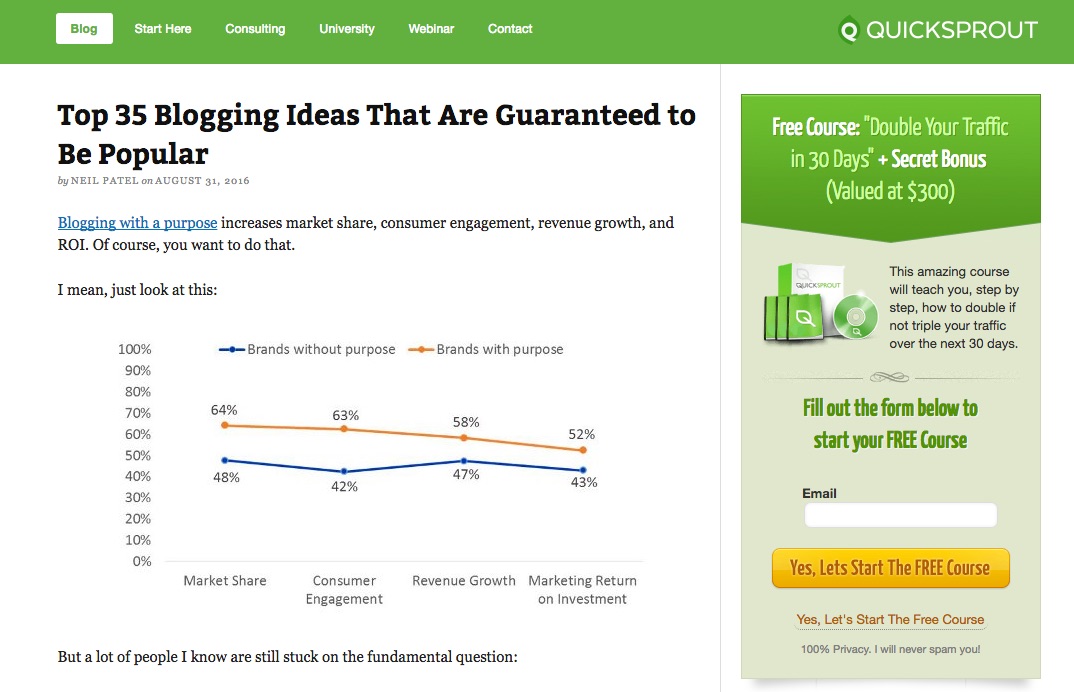 All of these blogs and online magazines offer something unique to growing entrepreneurs. Keeping in mind that none of them have all of the answers, it's good to stop once in a while and listen to the voice of others who've gone before. It helps us to avoid certain costly pitfalls that could slow down our progress while offering fresh insight into the daily struggles and victories that entrepreneurs encounter along the ocean of life.
As entrepreneurs, bloggers and brands… don't spend too much time reading and studying up on other people's success — always make sure to focus on your own!