The impact of the COVID-19 pandemic has been excruciatingly harsh on humankind and the global economy. Just after WHO declared it as a pandemic, we started realizing its far-reaching morbid effect. This rapidly spreading virus has already caused many harms and losses to several big organizations and has created a significant health hazard. And trading in COVID-19 times is a bit of a challenge, but not entirely impossible.
Many businesses who have had seen better days in the past, are reeling from the Coronavirus impact, making their future uncertain. Organizations are taking a volley of preventive measures in favor of their employees, customers and partners, thus coping with the fallout. Business owners are working their way out to neutralize the global trade impact of the Coronavirus pandemic.
Regardless of the current situation, we cannot let our spirit and sanity go astray. In dire times like this, we can either become timid and vulnerable, succumbing to the mayhem. Or think straight and focus on keeping our businesses alive. One must never forget that some of the globally renowned companies were formed during the Recession of 2008. For a true entrepreneur, every situation is a scope to grow and for every challenge, there's a solution.
Fear, or Opportunity?
As we all know that uncertainty breeds fear. But at the same time, fear yields opportunity. As we quote Warren Buffet here, "Be fearful when others are greedy and greedy when others are fearful", we understand what that astute octogenarian investor meant to say. Being greedy doesn't mean greed or glutton in a literal sense, but being ready to grab the opportunity. One must act greedy when others are timid and reap enhanced returns and sustainability.
It goes without saying that our current prudence and patience will predict how we can navigate and thrive post COVID-19. Regardless of what the media say, one must stay motivated enough to think about how they can still hack growth for their businesses, under the right circumstances. Though COVID-19 and world trade now sound as two adversaries, but this too shall pass!
Currently, our routines have changed drastically, social distancing has become the norm, remote work culture is in its full swing – therefore, a business owner must not think business as it was before. The face of business and IT has changed drastically and it's time to reexamine and re-evaluate your current marketing strategy. Only then can you grow your business even in turbulent times like this.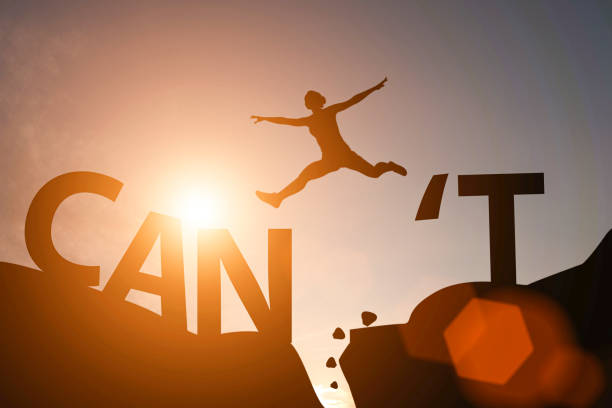 Deeply Focus on Improving Customer Relationship with Earnest Intentions
This is the time to build and grow your customer relationships. You may feel you have been taking all the full-proof measures to build a rapport with them, but is it 100% accurate? What have been the strategies for your interaction and communication with your existing customers? Remember, it is always wise to nurture and retain existing customers than to acquire new ones.
And in trying times, your existing clientele will come to your help and can mean more referral business for you. Hence, despite the crazy situation right now, maintain robust interaction with your existing client base. A few ways to achieve an improved customer relationship are:
a) Ensure an easy and straightforward way for them to contact you. Given the current situation, you must make it unbelievably easy for them to contact you so that they don't have to wait a day or two to be in touch with your business.
You may set up virtual meetings, prioritize online chatting, deploy bots, create relevant FAQs in case someone wants a specific answer, put a toll-free customer service number with round-the-clock availability.
b) Try to deliver immediately and solve their problems. You must leave no stones unturned to meet their project deadlines, without compromising with quality. It's a great boon if your client is still giving you projects at this crucial time. So give them extra value by timely delivering their project. This will instill confidence in them to place more orders.
c) Adapt yourself in responding to your customers on any channel they prefer. Be it on social media or virtual meeting rooms, or Skype or telephonic calls, whatever. The more agile you are in response, the more orders you can close even now.
d) Offer them something extra free of cost. This small gesture deepens customer relationships and creates harmony. Make them feel valued.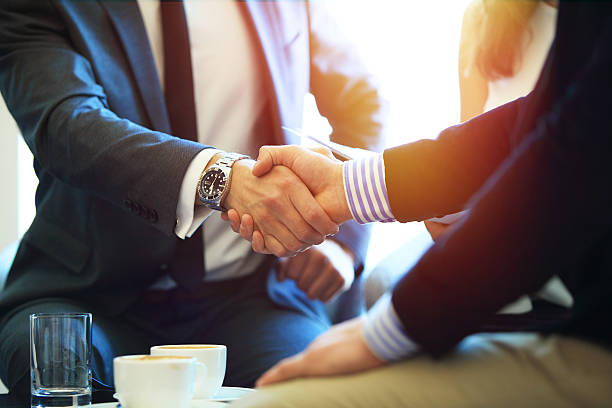 Can you Grow your Business during the COVID-19 Crisis?
The answer is definitely a 'Yes', but with a lot of meticulous steps taken. Amidst a volatile market like it is now, an opportunity gets destroyed even before it is conceived. So depending on which industry you are in, you have to incur some losses, come what may. Services trade and COVID-19 – the fine line is extremely fragile at present. But it's not about brooding over those losses or the fragility, but finding ways to seize the opportunities.
It's about chalking out strategic changes that will make your business more robust than ever. Whatever decision you take, it is of utmost importance that you make data-driven and insightful decisions and take a positive approach, and let the world know you are still open for business.
1. Be Realistic, but shun Pessimism
To keep your growth rate steady, this is one thumb rule that one must adhere to. Of course, you need to accept the reality, that to what extent the pandemic has crushed the market.
But at the same time, one must look beyond the cataclysm. For a good many numbers of B2B businesses, there's still a demand for their products or services. It's not an end for them. So, if we put negative thoughts aside, we can still see the silver lining and realize that trading in COVID-19 is still possible. Negative thoughts and pessimism are more contagious than the virus itself.
Pessimism takes no time in lowering the morale and spirit of your team, even in a virtual workplace. You must ensure to keep on boosting their spirit and make them understand the reality. Explain to them that the business will run as usual, the only difference will be, that the operations will go online and virtual. But the quantity and quality of service will be the same.
Once you get your employees besides you as a team, hacking growth will be much easier. Being the leader and an entrepreneur, you must aim at hacking growth by seizing the right circumstance.
2. Uncertainty is there but put a stop to Panic
Considering the current times, our fight or flight senses have become pretty active and panic is a normal phenomenon everywhere. We, humans, are psychologically conditioned in that manner. Therefore, more and more people are becoming victims of conflicting rumors and unnecessary panic.
As a business leader, you must not fan these rumors and panic at your workplace or within your team, as it is the primary hindrance to growth. All of us are by now familiar with how COVID-19 has disrupted business as it used to be. Hence, there is uncertainty, but we must fight it out and not get panic-ridden.
What we need to understand is, despite China being the genesis of the deadly virus, gradually, they have overcome the situation and are returning to their normal life. So there's hope! Even if we are unable to continue our business as usual, we need to keep on moving and adapt. Several companies with a more traditional approach towards working have shifted their operations to the virtual mode.
This adaptation is the key to hack growth. It is exceptionally vital to be strategic right now. Often one might find it tempting to stop all marketing activities and give it a pause, but in the long run, this pause will profoundly affect your business, hindering your ability to recoup.
3. Don't try to Control things you can't.
Business owners often bury themselves deep into the external factors that are not in their control and thus neglecting what they have in hand. We are all aware of the recent stock market crash, asset value reduction, and other economic distress. However, these are things that we don't have any control upon.
So why not tweak the factors within the business. For e.g., changing the existing cost structure, pricing strategies, customer's perception of the services, internal and external stakeholders, marketing strategies, infrastructural expenses, and the likes. If hacking steady growth is your primary concern amid of the current clamor, then these are the critical elements you must consider.
So why not tweak the factors within the business. For e.g., changing the existing cost structure, pricing strategies, customer's perception of the services, internal and external stakeholders, marketing strategies, infrastructural expenses, and the likes. If hacking steady growth is your primary concern amid of the current clamor, then these are the critical elements you must consider.
4. Gauge your Present Financial Strength
The above point brings us to this another crucial component of a business – the financial position. It is imperative to be fully aware of where you stand with your present economic structure and assets and make strategic choices based upon the information.
Sit with your accountant to find the most viable options and make informed decisions to neutralize the COVID impact on your business. Ensure your cash flow is stabilized to minimize the disruption caused by the sudden tumult.
Follow up with your customers politely, making them understand the plight and ask for any overdue. If needed, negotiate on the pricing. If you have creditors, communicate with them and settle on what payments you may put off. The point is, work upon the aspects on which you have control and keep trading through this period.
5. Keep a Keen Eye on your Existing Cost Structures
There are certain similarities between the above point and this. But this is more about finding ways to drop down some unnecessary costs. Reviewing or re-evaluating your existing cost structures determines your ability whether or not your enterprise can handle any economic affliction.
This aspect is not directly imperative to growth hacking, but is instrumental to a great extent. If your cost structure is flexible, your business can sustain and stay afloat even during any economic swing. Find out the redundant costs and try minimizing those.
At the same time, make sufficient financial provisions for further strategic investments and marketing costs. That way, you can win over the volatile market and keep your business open. There are market owners who have already started following this tip while trading in COVID-19 times.
6. Be Thorough with the Figures and Numbers
Perilous times makes one realize the actual values of the KPIs and other financial figures. During uncertain times like these, keep a close notice on these numbers in order to make quick changes to your process. Being steady with the numbers will empower you to be prepared for anything worse to come.
Therefore, know your '5 Key Numbers' – Number of new customers or your conversion rates, number of new leads, average transaction size, number of transactions or the ROI, and your profit margins. These are the 5 key things that you must be thoroughly acquainted with. Also, stay abreast with the Sales Team KPIs to check on their performance pattern.
The team's performance should be gauged regularly to create an equilibrium 'lead' and 'lag' measures in the sales process.
7. Focus on Building more Quality Networks
Now is a good time to do this. It might sound a bit awkward, but never forget, several other owners are facing the same sorry state of affairs. Reach out to them, show your support and build your network. You never know which network helps you get a new project.
Some companies are on the verge of closing down, but they do have some profit-making projects. Given their inability to run their business, the projects are stalled. If your network spreads and you build a rapport, such companies might consider allotting the projects to you and thus, your company becomes their remote team. That way, you can keep your cash flow intact.
Not just for revenue, you may also build your network for strategic advice that can help you grow your business. Speak with other small businesses to exchange ideas and innovations. So that once things get back to normal, you don't have to wait. Facebook has many such groups and communities where you can find like-minded small business owners to share knowledge and information, and seek help from fellow entrepreneurs.
8. Don't Invest Randomly and Blindly. But don't stop either!
By now, all of us would unanimously agree to one thing. We cannot hide our faces and run away. Whatever happens, we have to face it. Likewise, business owners must not stop investing even in these times. However, investments must not be foolish or random. How you can invest defines your credibility.
And to do that, one must stay focused, continue moving forward, but not get drifted away. First, figure out the avenues where you can invest and get sure shot revenue, make cautious decisions, and then put your money there. Because in marketing as we know it, you cannot make money if you don't invest money.
So to hack growth and grow your business during a pandemic, curtail the unnecessary expenses and use that extra money for investment purposes. Consult with a consultant who has the expertise to align with your objective and can reduce your plan of utilizing inside and outside resources timeframe. This will help you keep your overhead costs down and save some hefty bucks to plan your investment while trading in COVID-19 circumstance.
Considering the current situation, your confidence might shake many times but keep your focus steady and you shall sail through. And grow as well!
9. Time Management is Extremely Pivotal
As the world turns to remote interactions and virtual workplaces, work from home has become a norm. Working from your home has several advantages, but there are some drawbacks too. The first and foremost obstacle that employees mostly tend to face is managing the time. It is critical to evaluate how your employee is managing their time while working from their home.
This will ensure that everyone is on the same loop and taking equal stride to keep the business running. Effective time management goes hand in hand with focusing on growth, delivering top-notch customer experience. You can get more customers even during this acute time, when they get superior service from your business.
Managing time and being aware of roles and responsibilities are the fundamental aspects of growth hacking. The more you harness time and assign duties with prudence, the more certain your growth hacks become.
10. Adapt Now to Survive. Plan Today to Thrive!
This is a call to every marketer, entrepreneurs and business leader, that be flexible now. Try to adapt and evolve, as well as keep planning for the future. Only then can a business thrive and drive. No one knows when the calamity will cease or subside; the entire world is in a sudden halt and staying indoors. There's no specific news of a final showdown of the Novel Coronavirus pandemic.
But know what? This makes a greater opportunity to plan for the future. The COVID-19 crisis in developing countries has compelled everyone to struggle for existence and plan beforehand.
The moral of the story is, keep planning for the future of your business, keep on setting goals and KPIs so that you can stay open during this turmoil. The recent recovery rates are some relief and we will likely pull through. Hacking growth right now does sound a bit dicey, but with diligent planning, you can keep delivering and serving your customers who need you.
Final Thoughts
With an impending recession (more damaging than its predecessor) lurking around, avoiding failure is the one thing that all business owners can hope for. In the Post-COVID world, some will thrive; some will fail. But with effective and strategic moves, it is possible to grow a business regardless of any adverse event.
Keep on executing the essential and prompt actions to counter the loss and think beyond COVID-19. No matter which industry you serve, you still have your demand. It's just that the ways of operations have changed substantially for trading in COVID-19.
Having a remote team at this juncture helps greatly. Outsourcing some of your digital burdens and projects will somewhat relieve you. A1 Future Technologies, with its several years of experience, is a trusted solution you can rely upon.
Keep aside all the negative thoughts and hunches, keep treading forward and hack growth for yourself and your business. Godspeed!