Look at your logo. Does it look good enough to help promote your brand presence? Have you thought about how to use some of the new technologies to promote your brand? AI technology has changed the face of advertising forever and allows online entrepreneurs and eCommerce business owners to reach new levels of success in their marketing plans.
Have you heard about Facebook Messenger Bots?
These are completely automated AI programs that allow customers to talk to a chatbot that represents your company in full automation. Chatbots can help you to present your logo and your brand in a new way and help your web presence in the minds of your target audience.
This tool allows you to be away from your website or your live chat and let your chatbot take over. Facebook has several different chat bot type programs that are now available all with the various ways of communicating with customers and interacting with your potential audience.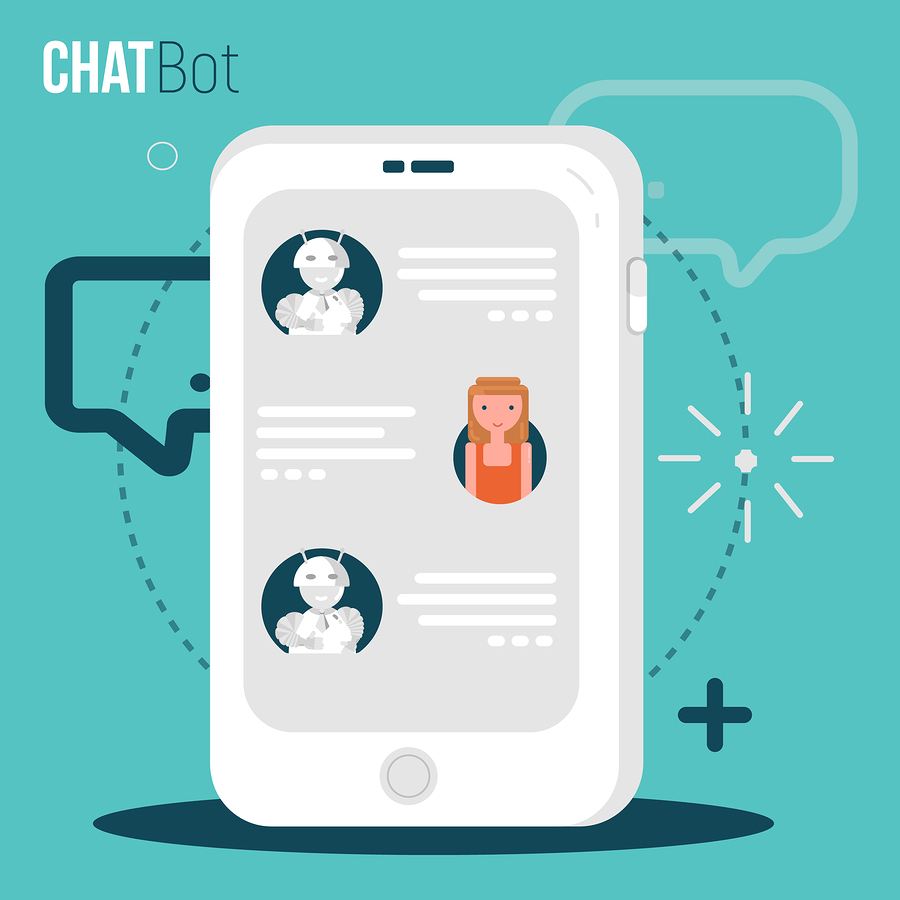 How to Choose a Chatbot
There are many different types of Facebook chat bots that you can use to help promote your business and your brand. You can see some of them at the link we provided above from Forbes Magazine. Read through the different specs and see which one might work for you.
Why Use a Chatbot?
Chatbot technology is still an emerging technology. It has some problems as a solution for customer service because it can never entirely replace the human connection and experience. However, if you are determined to keep the connection going even when you or your staff is away from your website, messenger bots are a great tool.
The key to successfully using a courier bot is to combine your real human staff with the capabilities of smart AI technology to communicate with customers. If you want to use it to promote your brand, you will also want to make sure you have a logo that will work with the Facebook messenger bot service.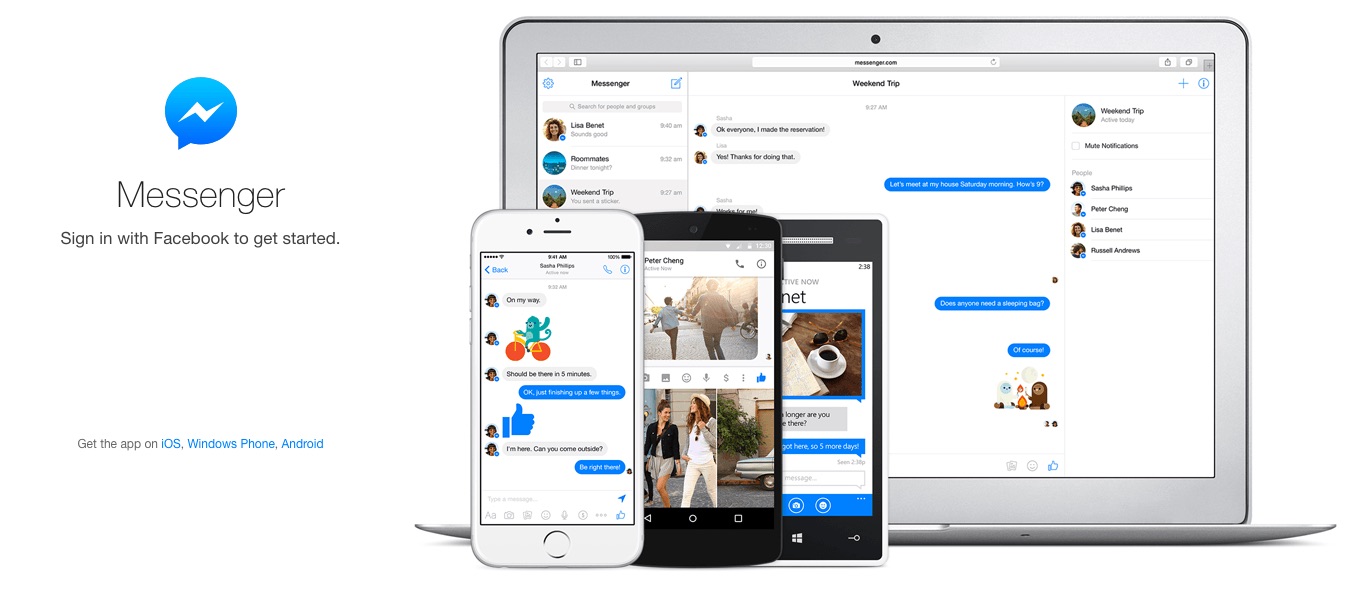 How to Use the Facebook Messenger Bot with your Logo
This post is about how you can use the Facebook messenger bot with your logo to try to boost your brand presence. The following tips may help you to know where to start in getting your brand out there using Facebook messenger bots.
1. Use it as a content marketing tool.– If you want to utilize the capabilities of the Facebook Messenger bots, think of it as an extension of your content marketing. Your goal in content marketing should be to get new leads, entice people to come to your site, and increase conversions and sales. You can use your messenger bots to drive this process at a higher rate without being present in the process as much.
You can set up the chatbot messenger to respond to common questions that your potential customers may have while learning about their preferences. Most chatbot technology relies on both a database and tracking type software system coupled with AI that allows the bot to learn as it goes. This allows you to make the experience specific to your customers' needs, thereby increasing the possibility of getting them to follow through with your call-to-action.
2. Provide immediate responses.– One of the things that make customers bounce off of a site fastest is the inability for them to get a quick response to their inquiries. People have learned to expect and to get immediate answers and immediate gratification on the internet when they are shopping or browsing for a product.
If you can provide them with immediate responses to their questions, you can keep people on your page longer and increase your chances of converting more visitors to customers.
3. Put in browsing options.– If you want to further customize the experience on your site, have your chatbots provide them with more menu options. This all has to be programmed on the front end using the options that you have within the chatbot application. So it pays to do your homework to find out what your bot will do before deciding to use it on your site.
4. Increase your mobile responsiveness.– One of the most important things you must do as a brand online is to remain responsive to the needs of all customers, not just your traditional desktop customers. Many people come in on mobile devices. Google stated in its latest algorithm update that your site should pass the mobile optimization test if you are going to maintain and achieve a high ranking in Google's search engine.
Other Reasons to Use a Chatbot
In addition to the fact that chatbots provide you with a way for your business to run itself when you're away, it's also just good business. You need to let mobile customers know that you have them in mind as well when you are presenting your products and services to your potential customers. Chatbots can help to achieve a high degree of mobile responsiveness by providing immediate customer interaction and assistance to your mobile customers when you are trying to exhibit your brand as a viable option for them.
An Integrated Approach
To get the most out of your Facebook messenger bot in promoting your brand, make sure that you combine many of these ideas and find a chatbot messenger system that will fulfill them. Not all chatbots are created alike, so it pays to do some research on what they will do before employing it to use on your site.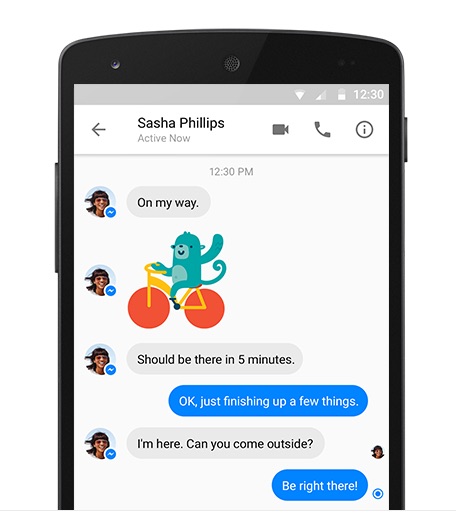 Your Logo and Messenger App Say it All
Don't forget that when you are using a Facebook Messenger bot to promote your brand, your logo is the most important part of the equation. If you plan to use a chatbot, you have to create a logo that will work with the size requirements, as well as the format that your logo will be presented in within a chatbot system.
The bottom line is that your logo needs to stand out. No matter what platform, system, or chatbot tools you use to promote your brand, if your logo doesn't look good, you don't look good. This is something every entrepreneur, brand, and business needs to consider when creating content and engaging with their audience online.