If you are an entrepreneur or business owner, you know the importance of having some good examples that you can look up to. In fact, many entrepreneurs were heavily influenced to go into business for themselves based on the power of other successful entrepreneurs.
To help you think about what you should do to reach your goals, we have rounded up seven of some of the best entrepreneurs who teach by their example. We chose these seven because of their individual success as well as the way in which they illustrate to others how to succeed in business by their example.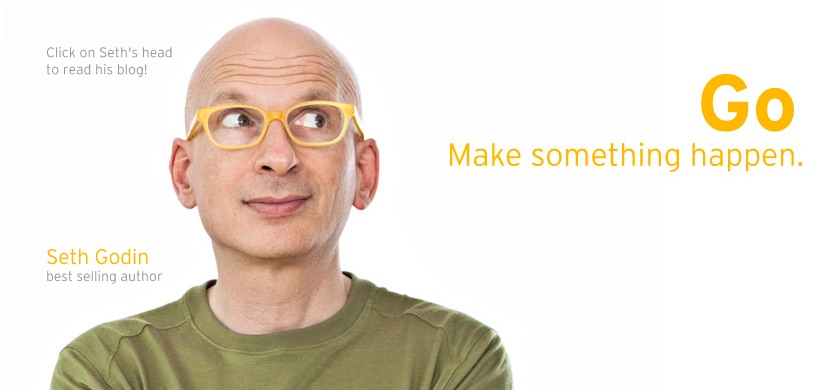 Seth Godin: The Entrepreneur-Teacher
Seth Godin is best known for his knowledge in marketing and digital advertising for business. But he has also carved out a nice niche area for instructional media that deals with how to create success for yourself as an entrepreneur.
He is also an author of 18 books that deal with entrepreneurship and the post-industrial revolution in which he explains how information is spread via multiple channels and how it filters down to everyone through digital technologies.
He is a professional speaker and blogger, as well and likes to share what he has learned with other budding entrepreneurs. He's a good role model for entrepreneurs who consider themselves an independent solo entrepreneur who wants to carve out their place online as a future independent author, blogger, and instructor of ideas.

Jeff Bezos: Mr. Amazon
Jeff Bezos is known as the man who founded Amazon. But he is also one of the richest men in the United States and the world. At 53, he is worth over $32 billion due to the continuing success of his online retail giant that started in a garage with only a few books.
If you are trying to aim high and want to have a multi-million dollar company, Jeff Bezos is a good one to learn from. The components of his success include his determination with his business in the early days when he was operating his company from his garage and an undying dedication to his business that cannot be denied.
The best instruction that you can learn from Jeff Bezos is to visit Amazon.com and see how his company is run. Despite a few occasional packaging or customer service hiccups, he has created an award-winning fool-proof system for business success that is automated in the ways that it needs to be and personalized when people need it.
Millions of people shop and make money with Amazon daily, including thousands of authors, filmmakers, and content creators who offer their creative content on Amazon's platform through Amazon Kindle, Audible, and Createspace platforms.
Sheldon Adelson: The GOP Millionaire
Sheldon Adelson is the CEO and founder of Las Vegas Sands, one of the best known Vegas casinos in Las Vegas, Nevada. He has a net worth of $33.5 billion, and he openly supported Donald Trump in the 2016 election.
He attended the city College of New York but dropped out before he completed his degree. He seems to be one of those entrepreneurs who felt that he had learned what he needed and carried forward with his vision in spite of the odds. And "odds" are now his "game."
His company, Las Vegas Sands, enjoys a multi-million dollar profit yearly and thousands of visitors come to try their luck at his casinos annually.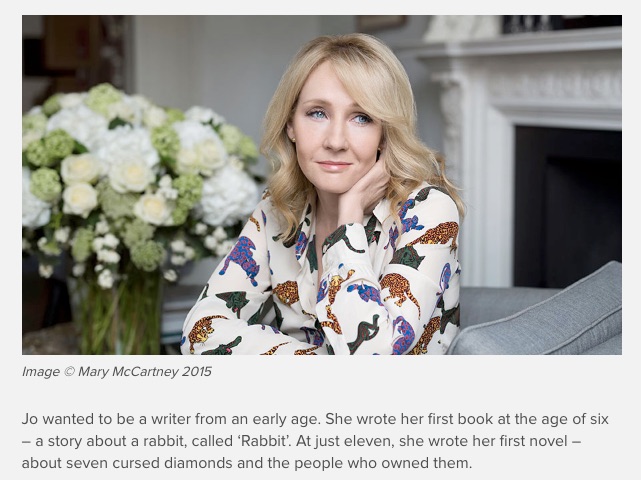 J.K. Rowling: The Magic of Writing
J.K. Rowling J.K. Rowling is one of the most popular modern authors. She is the author of the popular "Harry Potter" series for young people and is a true "rags to riches" story. She started out on welfare as a struggling writer and single mother several years ago. But today she is estimated to have a net worth of $1 billion.
While her stories border on the occult and have gained as many critics as fans, she has come from nothing and carved out a niche area as a writer that has helped her soar to fame.
Rowling also reminds us that authors and writers are entrepreneurs, as well as business people. If you are a writer who wants to brand yourself as an entrepreneur, you may want to study what J.K. Rowling has done so that you can emulate that aspect of her success.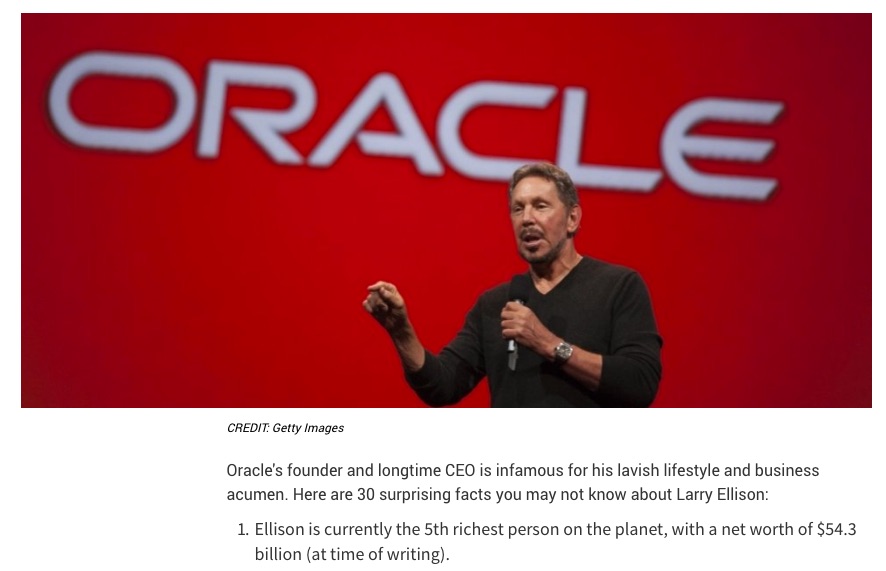 Larry Ellison: The Oracle Founder
You may have heard of Oracle Corporation. Larry Ellison is the CEO and founder of Oracle Corporation. In 2014, he was rated by Forbes as the third wealthiest entrepreneur in America and the fifth wealthiest in the world. His current net worth is $56.2 billion.
He is a native of New York City but grew up in the Chicago area. He had an idea to focus on "big data" and created a niche that allowed mid-range businesses to use his Oracle services to deliver content to their online servers. Being a database server guru turned out to be very lucrative, and he exhibits the kind of intuitive logic that is needed to take a brand to the sky (literally).

Steve Jobs: The Guru of Invention
Steve Jobs is one of the most admired entrepreneurs of all times in the tech industry. That's because he has the genius and the vision that all entrepreneurs strive to find that motivates them to keep their eye on their goals at all times.
Incredibly focused and committed to his Apple company that he and his friend, Steve Wozniak created from Jobs' parents' garage, he saw his company rise from a tinkering computer workshop to a multi-billion dollar company in the span of a few years.
If you look at the components that propelled Jobs to his success, his total focus and hard work stand out more than anything. Additionally, he was ultimately determined to offer his customers the highest possible quality, regardless of the cost or the circumstances. He dared to dream the impossible but also did it. He was a doer and a dreamer at the same time.
He never stopped creating and imagining, and he believed that the computer was an extension of the self, rather than an end solution for business. Though he passed away in 2011 after a long fight with pancreatic cancer, his total dedication and smart use of his time and vision for his goals remain one of the best models for other entrepreneurs to follow.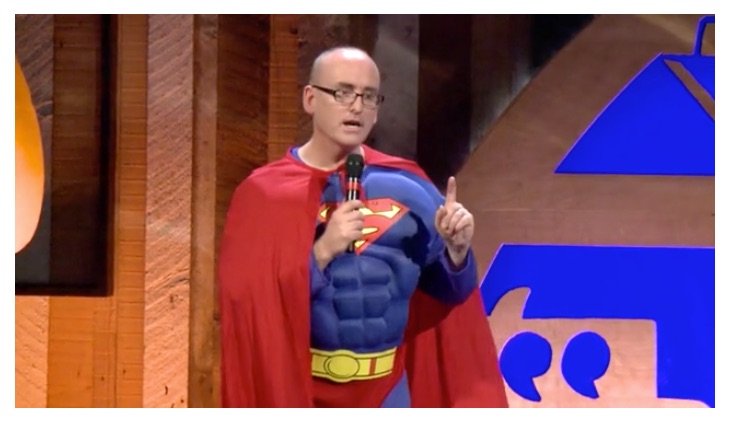 Darren Rowse: The Blogging God
Darren Rowse is famous for his excellent blogging sense and the way that he has created a multi-million dollar income from his blogs alone.
In this video in which Rowse recalls his early days of being a day dreamer, he explains how he made the leap from the dream and the reality of success as an independent entrepreneur. He used photography and writing to communicate his dreams to others and inspired countless thousands to join the blogging craze. If you watch the video carefully, you will see how he draws the line between healthy dreaming and those that can lead to success as a business owner.
Conclusions: Inspiration for Success
These seven entrepreneurs have all been successful in their rite but remember that success is defined in more ways than net worth. In fact, it was Steve Jobs who most believed that it was about the work and not the money that made him a success. He truly loved and believed in what he did, creating artistic tools for people that changed their lives.
Use these examples when you dream of what you want to achieve but make your dream your own and never give up until you have achieved it.