If you are an entrepreneur or business owner, there may be times that you may have difficulties making ends meets. It's just part of the grind when you are trying to build a business. No one said it would be easy! However, it's important that you keep a steady stream of revenue coming into your business at all times to stay ahead of your financial obligations and keep moving forward.
Many entrepreneurs turn to side gigs and hustle to make this work. Freelancing is a great way to do this, as is affiliate marketing, and other things. In fact, there are almost as many ways to make money online on the side as there are types of businesses.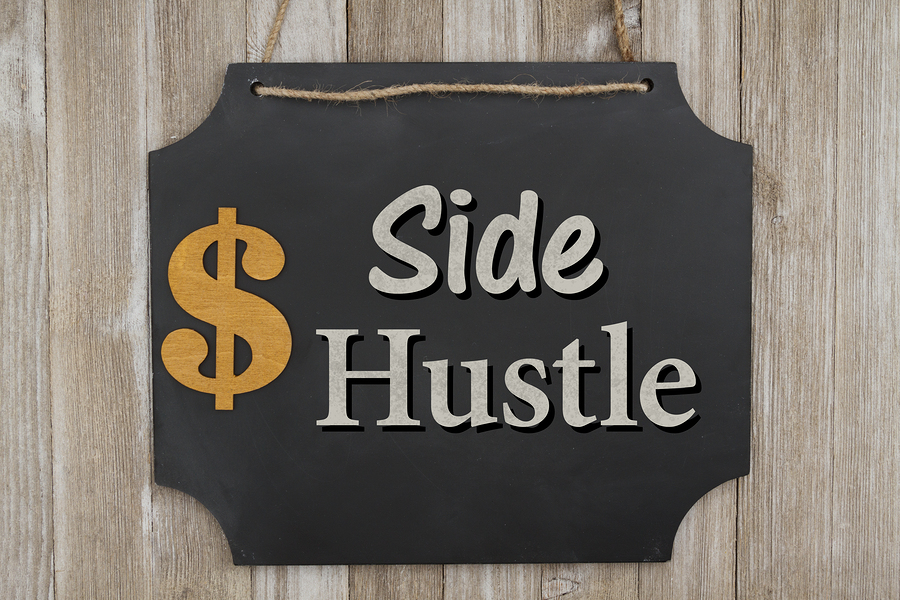 Do the side gigs have to be an integral part of my business?
It's important to note that your side gigs do not necessarily have to have anything to do with your primary business, but it is nice if you can integrate it into your business someway. That way, your attention won't be too diverted from what you usually do in your store. If you think about it, you'll find some familiar factors between the side gigs and your normal business ventures.
5 Side Hustles to Check Out
We've outlined five of our favorite ways to make some money on the side that may help you to maintain some extra cash flow while you are building your income. Read through these and see what you think, then check out some of the links. This may inspire you to also brainstorm some of your methods to make some cool cash while working on your ultimate business goals.
1. Affiliate marketing
Affiliate marketing has been around for a long time. It is based on an exchange agreement between a seller of physical or digital products and you through a network such as Clickbank.com or Shareasale.com. You place a link to the affiliate's products on your site or blog, and you get a cut from every sale. The amount you get is known as the gratuity so pay attention to this percentage when you sign up. It's also a good idea to choose a product that aligns with your business in some way. You are provided with a tracking code when you sign up for that product, and you'll be paid when you make a sale, or according to the payout schedule of the affiliate, you are marketing.
Likewise, you can also enter your products into an affiliate marketing system and do the opposite to boost your business. By putting your products into an affiliate marketing network, you'll have potentially hundreds of other salespeople selling your product for a percentage of each sale. This can greatly boost your potential sales and revenue as you are grinding away at your business and trying to grow your brand.
2. Freelance content writing
Content writing is very important to every business today. Whether it is for their main web copy, blog articles, or video descriptions, content drives sales either directly or indirectly. Proper use of SEO is required, but Google puts the most emphasis on high-quality content that appeals to people, as well. TextBroker and iWriter are two of the largest freelance marketing writing platforms on the internet today — generating millions of dollars for freelance writers monthly. If you are an excellent writer who has the gift of writing copy that gets noticed, you may want to do this on the side for extra cash. If you get regular clients who pay you well, this can add up to quite a bit!
3. Blogging
Starting your blog is also an excellent source of income due to the potential of promoting your ideas and brand on your blog. Also, it gives you a chance to speak directly to clients and potential customers that are interested in what you do. You can open up the blog for comments or questions and find out what people want. To see some examples of just what's possible through the world of blogging and content creation, be sure to check out these blogging millionaires who started from nothing, and built their ideas into so much more! This is a powerful tool for figuring out what will work when doing product development in the future.
4. Online sales
Whether your company is involved in online sales already or not, consider starting an Amazon or eBay store to boost sales. Many brands now have a presence on Amazon which can prove to be extremely lucrative. Ebay is another option though it is not considered as lucrative overall at Amazon due to the huge number of people on Amazon looking for specific products and the power of their automatic search engine and technology. Check out Amazon stores to see if it's something you'd like to integrate into your brand.
5. Creating eBooks and digital media
If you are a business owner and want to increase your credibility while making extra cash, why not write an eBook that you can share with your readers? By writing an eBook that deals with topics that your readers and customers care about, you can increase your following and boost sales as you grow.
Make sure to put links in your eBooks to your website, too! It's free advertising, and you can increase your traffic to your websites, blogs, and even social media platforms this way. This kind of side gig is passive income but keep in mind that it may take awhile to start seeing regular income from this method. It's worth it in the long run, though. To get started, go to https://kdp.amazon.com/en_US/
Remember also to brainstorm other topics or even stories you may want to write. Children's books are prevalent and sell quite well on the KDP Market on Amazon. Even if your business has nothing to do with education or children, you can make a nice side income doing this. So if you have a great story, get out there and tell it.
Keeping the cash flow coming
When you plan well, you can create a nice side income stream while building your business. Look at these ideas and see what you think. Of course, keep in mind that these are not the only things you can do to increase your cash flow. But they are among the most lucrative.
Like anything else, what you do, every action you take, and each choice you make will determine your success or failure in business. Keeping a positive cash flow will go a long way toward increasing your stability as a business and being able to grow your business even more in the future.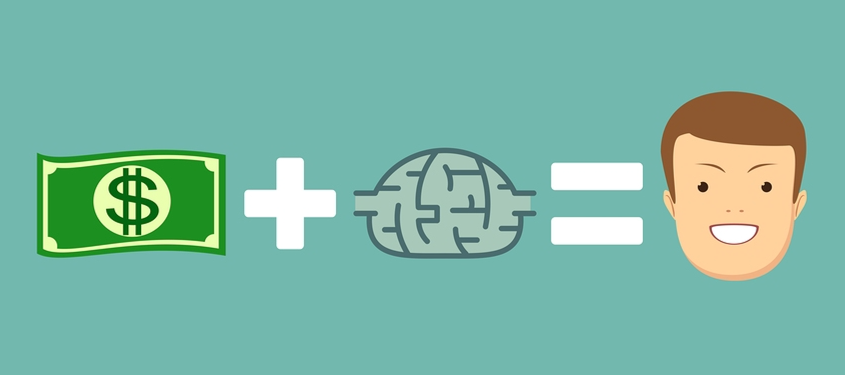 Your Turn
Now, it's your turn. Think of your ideas. Consider how you want to grow your brand with some nifty sidelines that can pay off big in the future. It may seem just like a small freelance gig at first, but it can turn into big bucks down the road.
Promote and nurture the work you do whether it's an eBook, a blog, or an affiliate marketing gig. You'll see that, with time, the money will come back to you because you are focused on the dream of building your business and your brand.
We wish you the best of success in the coming new year and hope that you find our tips helpful for your plans. Let us know what you think and please return soon.