Reading Time:
5
minutes
If you need some great PR ideas for your online website, you need to think about what types of strategies you should use to get your brand the most attention. Some PR strategies may work while others may not. If you can establish some methods that you can use on a regular basis for your PR efforts, you will be able to create a consistent formula for success.
But what should you do to get your message the most attention?
First, think about what your goals are for your message. What form will you use to create your message? All of these types of questions should be answered to create the best PR method and strategy for your brand.
If brand exposure is your goal, then you should focus on the techniques that will lead to the best brand exposure that will illustrate and highlight your brand in the best light possible.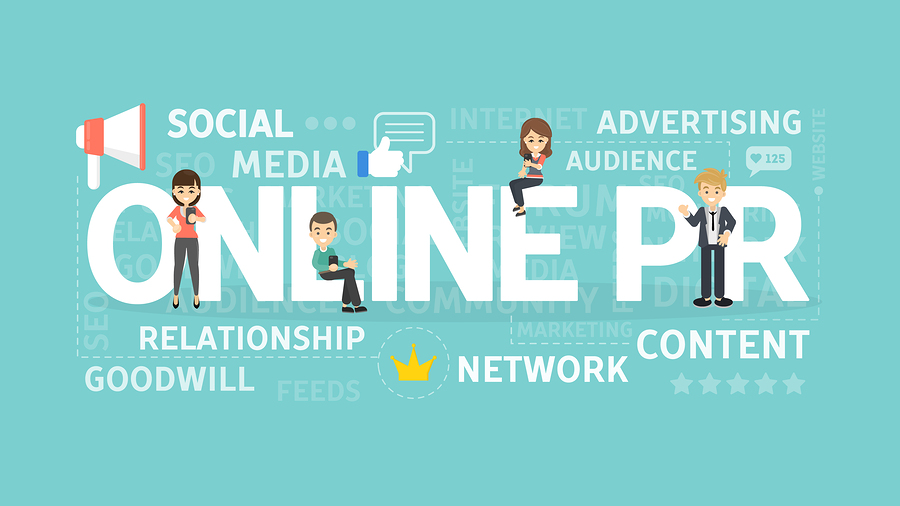 The following methods may help you achieve better brand exposure when applied to your PR plan.
1. Use infographics and video.– One of the ways that you may be able to create more hype for your brand is by creating unique digital assets for your message. Creating an infographic for your brand may be just what you need to promote your brand and products in a way that is attractive to customers. Focus on your brand more than your products when you create an infographic and tell people what is special about your company that your competitor does not offer.
2. Do a weekly podcast.– If you want to remain on the radar of your primary audience, why not create a podcast that runs every week and sending it to followers or email list subscribers? By creating an audio podcast for your followers, you can address all sorts of topics that are important to them. Look at your customer service emails or other sources to come up with the topics. Then make sure and post on your social media platforms, through your email lists, and other channels for the maximum effect.
3. Create offsite coupons and develop a loyalty program.– Remember that some of your content must come from off of your page (offsite content) to maximize your coverage and impact on your audience. Creating blog posts, YouTube videos, and any other content will help with this effort. Create offsite content such as coupons, discounts, and even loyalty programs to create more hype for your brand.
4. Hold a contest for free goods.– Everyone likes free stuff, right? Just offering some little things for free in exchange for a review of a product, subscription to your email list or other requests can greatly increase your following and brand exposure. You can advertise these special promotions for free items in some ways including PPC ads, posting on social media, or creating a video announcing your contest can help promote this idea.
5. Use social media for PPC ads.– Don't miss out on one of the easiest ways to advertise for your brand. For only pennies per click, you will see that using pay-per-click advertising for your brand will help you to round up many more potential customers than you could do with any of the free methods. However, that is not to say that you should not also employ any free methods to promote your brand as well. Successful brand owners and online eCommerce website owners all agree that an integrated approach is the best way to address any PR plan to see sustainable, lasting results.
6. Google Adwords– Google Adwords offers a sound, reliable way to create custom ads for your brand. You can use Google Adwords' campaigns to boost your brand and promote your company online. Google Adwords works on a PPC system, similar to Facebook PPC ads or any other type of ads that you pay for as you go. You are only responsible for paying for the impressions, clicks, or actions that you tell the program to bill you for. You'll see how to do this when you sign up for a PPC campaign through Google Adwords.
7. Word of Mouth– I always laugh when I hear this term. It is funny to the extreme when you think about the wording, not to mention the potentially deviant use of grammar and the English language. What exactly is "word of mouth?" Kidding aside, we know what people mean when they say this. They are talking about just simply telling people about your brand through different means that does not include any form of advertising. So, for purposes of this post, we'll talk about this method without the internet tools since putting your brand online is an automatic diversion from the old-fashioned "word of mouth" tactics.
What People Say and Do Can Affect Your Brand Reputation
When you employ the "word of mouth" tactic, what you are doing is to tell others about your brand simply. Offline, in the "real world," you can do this in some ways such as the following:
Just say it– Telling others about your brand and asking customers to do this also is a good way to share your brand and products with others. This can include talking about your brand to friends, loved ones, business associates, and others. Most people who own businesses do talk about their brand to others so make sure you do it at least once per day for maximum effect. Does this mean that you should go around bragging about your online brand to others? No. But just think about what you have that might help them and tell them about that when it is appropriate or meets their needs.
Business cards– This type of "word of mouth" may be considered a form of advertising but it is also telling people about your brand in the simplest form. Putting your brand, website, and email on your business card may be enough to give people the information you need to get people interested in your company or brand.
Customer referrals– I met an insurance agent once who said he never left a house without getting two referrals from his clients, even if they did not purchase any insurance packages. This easy technique can be done with any content or brand regardless of the nature of your business. Simply ask your customers to provide you with two people they know who might benefit from your products and then call them later or send a sales flyer.
Phone calls– Some would consider phone calls a sales technique. But it is also a PR strategy or brand exposure method that can help you gain ground with your target audience. The way you handle the call is important so don't make the focus sales when you first contact someone. Focus instead on introducing your brand and asking them to check out your website.
Emails– Emails are an internet technique which may cross over into word of mouth "online," but it is an effective method that doesn't have to be based on a sales campaign. Try sending a friendly email just introducing yourself rather than a sales email asking them to purchase. Remember emails are all about the CTA (call-to-action). Make it more about getting to know their needs rather than making sales, and it will pay off.
Try these techniques and use all of the tools available to you, both offsite and onsite and online and offline. It pays to combine your techniques to fine-tune your efforts to reach your goals.
Mark Cuban said, "Don't follow your passion; follow your efforts."
Think about that and see where it might lead you!