With 2019 here and in full swing, more people are looking at options to start a website or blog of their own and not only to potentially make money, but to also improve their life for the better. Starting a website or blog can do a lot more than you might actually think. It's simply one of the best ways to create your own little spot on internet. However, at the same time it also has the potential and opportunity to expand into a massive business of its own.
With more than a billion active websites on the internet today and more than 300 million of them being blogs, the interest and obsession with starting a website or blog on the internet just continues to grow on a daily basis. One of the main reasons why this growth seems to have no end in sight, is that it's extremely easy to start a site when using the WordPress platform. In short, there is no need for any technical or design skills to create and manage a site of your own. All you need is to get a domain name, set up a web hosting plans and start typing away and creating content with your new WordPress powered site.
While all of this is nice and dandy, we aren't going to walk you through the process of how to start a website or blog, as this has been talked about thousands of times already. Instead, we want to focus on some of the top working methods for generating money with your site in 2019.
No matter which of the options you use below, always be sure to provide value to your audience and also have a call to action at the end of your article. When someone is searching for something in the search results, and should they end up on your site, they are likely going to want to find an answer to their question. While you can provide your audience with such information, it's also important that you also give them something to do on your site after finding what they need — such as referring them to another page on your site, signing up for your mailing list or sending them off to an advertiser or even an offer that you might be promoting.
Here are seven of the best working methods to make money with a website or blog in 2019.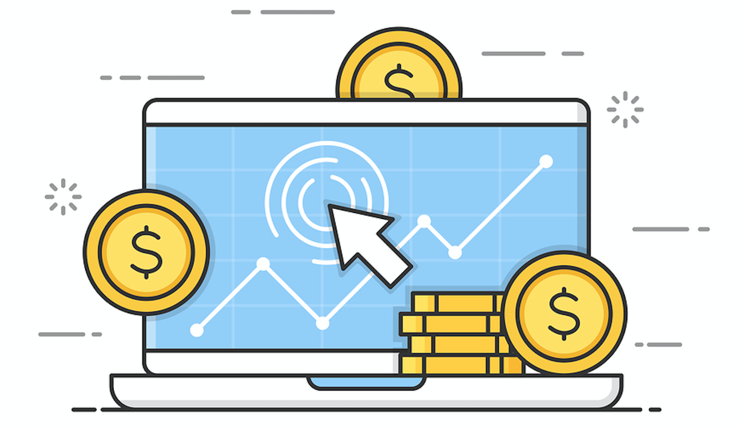 1 – Google Adsense or Media.net
One of the easiest methods for a site owner or blogger to start making money with their site is through the use of contextual marketing or ad serving through a program like Google AdSense or Media.net. The way these programs works is quite simple. Sites like Google already have millions of advertisers that are displayed within their search results on a daily basis. Through the Google AdSense affiliate program, site owners can place a line of code on their site and Google will actually display advertisements that are relevant to the content that is written on your site. The site owner is then rewarded with a commission or payment every time one of these advertisements or banner ads is clicked. This method works extremely well for site owners because they don't need to worry about picking the best advertisements for the site, as it's all done and automated through Google AdSense. Media.net is another option for this same type of ad serving, but simply under a different company name and business.
2 – Affiliate Marketing
One of the most lucrative and effective ways to make money on the internet today is through the use of affiliate marketing. Affiliate marketing is the concept of getting paid a commission every time a lead or sale takes place, as a result of referred traffic from your site. Through the use of affiliate marketing, site owners and bloggers can partner with some of the largest brands and businesses in the world today. The huge benefit here is that the site owner or affiliate, never needs to actually process any orders, hold inventory, or put up any upfront investment. When you join an affiliate program, you will be provided with an affiliate tracking link. This affiliate link will be the method used to track all incoming traffic from your site to the advertiser's site or landing page. Simply redirect traffic to your affiliate link and all reports, sales, and commissions will be on the affiliate platform of your choice.
3 – Starting a Mailing List
While the idea of starting a mailing list for your website or blog might not seem like a way to make money, it's actually one of the best ways to make money and build your site for the long run. Unfortunately, more than 70% of the people that visit your website or blog for the first time, will never come back. It doesn't have much to do with your content or the design of your site, it's just that there are way too many sites on the internet as it is. Having a mailing list is great for site owners, as it's one of the best ways to stay in touch with your audience after they leave your site. Some of the most effective ways to make use of your mailing list, is to keep you readers updated with your latest content, providing them with information on upcoming webinars, promotions or sales, and also asking for user feedback or testimonials. Many of the largest websites on the internet today have millions of subscribers on their mailing list.
4 – Creating a Product or Service
Methods like Google AdSense and affiliate marketing are great, but you are only earning a small percentage of the total transaction. If you have a specific product or service that you can offer to your audience, this will allow you to earn 100% of each sale. Just to give an example of an easy digital product that you could create, you could offer your audience an ebook or a membership course based off your best performing blog content. Simply take a collection of what your audience already loves, and then package it up into one PDF file or even make engaging videos for higher value. If you are an expert at writing or have another expertise in the area of personal coaching, you could also sell this through your site as well.
5 – Contextual Ad Placements
If you have been to any popular and news media sites lately like Forbes, Mashable, or Huffington Post, you've likely seen contextual ad placements on their site. The difference between contextual ad placements and content recommendations versus regular ad placements on a site, is that they look like real content. many times this type of advertising can be seen at the end of an article, and with blocks of eye catching images to increase click-through rates. Site owners are paid every time one of the advertisements is clicked. One of the largest contextual ad networks on the internet today is Revcontent.com. Just like Google AdSense, all you need to do is place a line of code on your site and this advertising platform will handle all of the ad campaigns for you.
6 – Direct Ad Placements
One of the most basic forms of advertising and generating money through a site, is to simply sell banner at placements. Such advertising can be done through contextual ads like Google AdSense, or by creating an advertisement location on your site and selling it to an individual advertiser. When doing this type of advertising, you will also have the option to use an outside ad network to fill your open ad spots. The downside here is that you are only going to earn a portion of the total transaction, but they will be able to provide you with advertisers for your site. If you already have a high traffic site, then you can likely sell these ad spots yourself and earn 100% of the sale price.
7 – Sponsored Articles and Reviews
Big name brands and businesses are continually reaching out to top bloggers as a way to increase exposure to their brand. This is often done through the use of sponsored articles and requested written reviews of products or services. The monetization method here is that you can get paid simply for writing a review and placing it on to your site, or you can also earn a commission through the use of affiliate marketing when writing about a specific product or brand. Bloggers with higher traffic site will have lots of Leverage here and can charge more money than other sites with smaller traffic. When using this method, always disclose your relationship with the advertiser and make sure to provide value to your audience.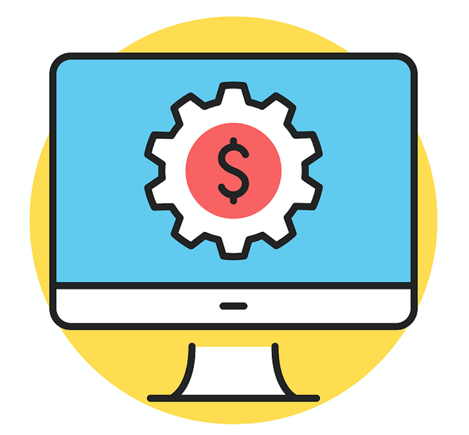 How to Make the Most Money with a Site in 2019
Now that you've had an opportunity to look through some of the most effective and lucrative ways to make money online, it's time to think about what angle and content focus you want to take with on your site. Each of these monetizations will work extremely well, but you also need to think about how you will still provide value to your audience. Coupon site are doing extremely well with all of the monetization methods mentioned above, as their audience is always looking for money saving coupons and advertisers are looking for new customers.
Also don't forget about the importance of having a call to action in the middle and end of each article you create. The last thing you want is for people to come to your site, find what they need, and then leave and never come back. Implement these monetization methods into your blog, brand or online business today and get ready for the most profitable year yet!