If you are a laptop entrepreneur or someone who wants to be a laptop entrepreneur, you're not alone. In today's world, with the internet being such a focus for business, it is the new "American dream" to set up a business that makes a passive income that allows you to work from anywhere. However, getting to that ultimate highlight of "laptop" status isn't as easy as you think. Not only do you need to find a consistent way to make money from your laptop, you will also need to possess several traits of today's most successful entrepreneurs.
The Desire for Independence
For myself, the ability to work from anywhere is one of the biggest advantages to setting up your own business that you can do from your computer. Some of us are already doing this, writing articles for blogs and website for other laptop entrepreneurs to help them be successful in their ventures.
In this post, we go through eight viable ways to achieve a "laptop type lifestyle" that can help you create your income using nothing more than your laptop.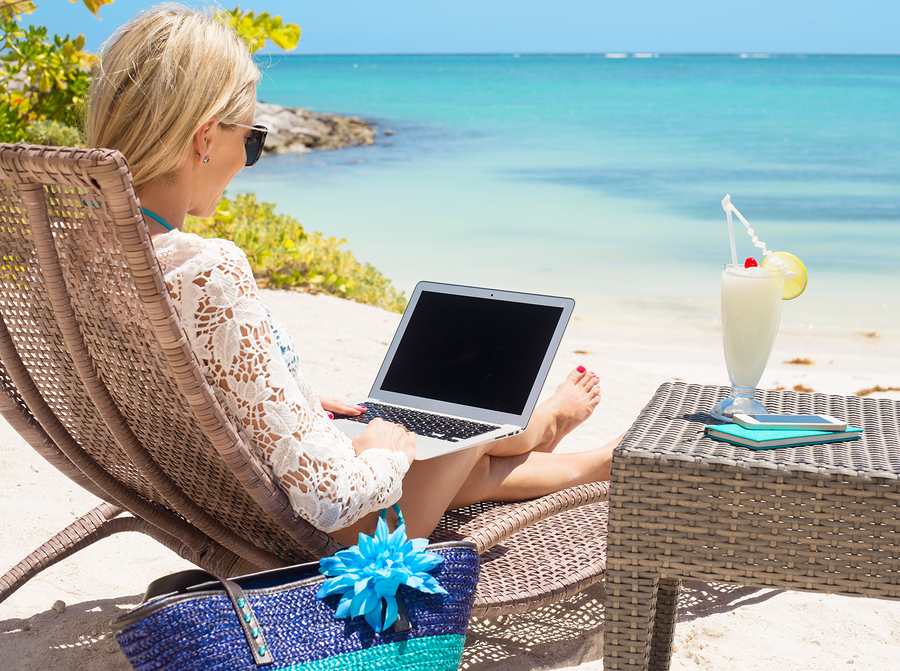 Online Blogging
As mentioned in the introduction, online writing is a lucrative way to make money while helping businesses to achieve success. What you need to do to pursue this type of business is to promote yourself as an online writer through a variety of sources.
One way is to join up with a well-known content site and use it as a middle man to get clients. Sites such as Textbroker.com and WriterAccess.com offer high-quality writers in a variety of specialty areas. As a writer-entrepreneur, you can promote your skills through content sites and get a steady flow of customers this way.
Another way to start an online writing business is to start a blog and sell ads on the blog. You will be more successful with this if you have a large amount of traffic on your blog, to begin with. So you should start by creating a blog that gets lots of traffic. Then work on getting sponsors that are willing to pay you to put their ads on your page. You can make a large amount of money doing this over time. There are companies that allow you do this, but you can do it yourself too, as long as your hosting server allows it.
There are many ways to make money as an online writer. Just brush up on your portfolio and start sending out query letters to get started.
Google Adsense
As an extension of your blog or website, you can make money while you sleep using only your laptop by creating Google Adsense ads to run on your page. When we say "creating," we mean creating content. But the ads are now automatically chosen by Google for you to run in coherence with your online blog or website. Google chooses terms that are friendly and relevant to your content and niche area.
This should, in turn, create targeted organic traffic that will come to your site automatically. It is a great way to increase your traffic with ads that will bring the right people to your site and increase your Adsense profits.
Affiliate Marketing
Affiliate Marketing is a great way to make a high income on your website, but you just have to learn the tricks of the trade to make it work. Many people who have been successful with affiliate marketing will tell you that the key to success with affiliate marketing is to keep tweaking it gradually until you get it right. Once you find the right combination, you will rarely have to do anything else after that.
Affiliate marketing involves placing ads on your page that are relevant to your business and your content. Be sure to choose ads and clients that correlate to your niche area, or you may lose some quality traffic and get penalized by Google.
Online Sales (Physical products)
Another way you can make money and lead a "laptop lifestyle" is to open an online store to sell physical products. You can do this on eBay or Amazon or similar platforms, or set up your website and stock it full of products to sell. You will have to ship the items if you are stocking inventory. But both Amazon and eBay have ways that you can have them ship products for you, taking out some of the time you need to ship products. To learn more about this, simply refer to the Amazon FBA program.
Digital Products
If you are a media content producer or info entrepreneur, you can sell online courses or other media such as eBooks, audiobooks, videos, and other content on your website to produce a steady income stream. If you put these products on your site, you can also put Google Adsense ads on your page as well.
For anyone interested in creating an online course or digital product they would like to sell, Clickbank has an online marketplace to make this process completely seamless. Best of all, they also have an in-house affiliate program where you can pay other websites and affiliate to promote your product for you.
Start a Consulting Businesses
Are you a specialist in your industry or field? If so, you can set up a website and offer your consultant services via your online website. Set your own hours and use some sort of appointment software such as Bookfresh or Appointment Plus to schedule online appointments.
By creating credibility through eBooks and other media, you can create quite an online following for your consultant business. Some consultants are said to be making over $100,000 per year holding webinars, online video conferences, and hosting podcasts in their specialty area. You can be as creative as you want to be and create a name for yourself online that is capable of producing a steady income for yourself.
Make money on YouTube
Another great way to make money online and create a passive income for yourself is by uploading videos on YouTube. Then you will want to ad Google Adsense to the videos so that you get clicks on the ads to generate revenue with your videos. Depending on how many clicks you get for your content, you could make thousands of dollars using YouTube as a cash cow. However, there is a learning curve in knowing what kinds of content to include and you need to build up traffic to your channel.
One way to increase your YouTube traffic is by working on getting 10,000 subscribers; then you can include premium content as well.
Stream live and recorded video from your YouTube channel and share with the world.
Write eBooks and Record Podcasts
We've already mentioned some of the ways to make money writing with blogs and web content. But how about writing an eBook? With many platforms available today, you can get on sites such as Blog Talk Radio and produce your podcast that you can display on your channel on that site, and you can also upload your finished podcast on your website or blogs. Once you've mastered the process of creating great content, you can then work on ranking your podcast in Google to increase your revenue and audience size even more.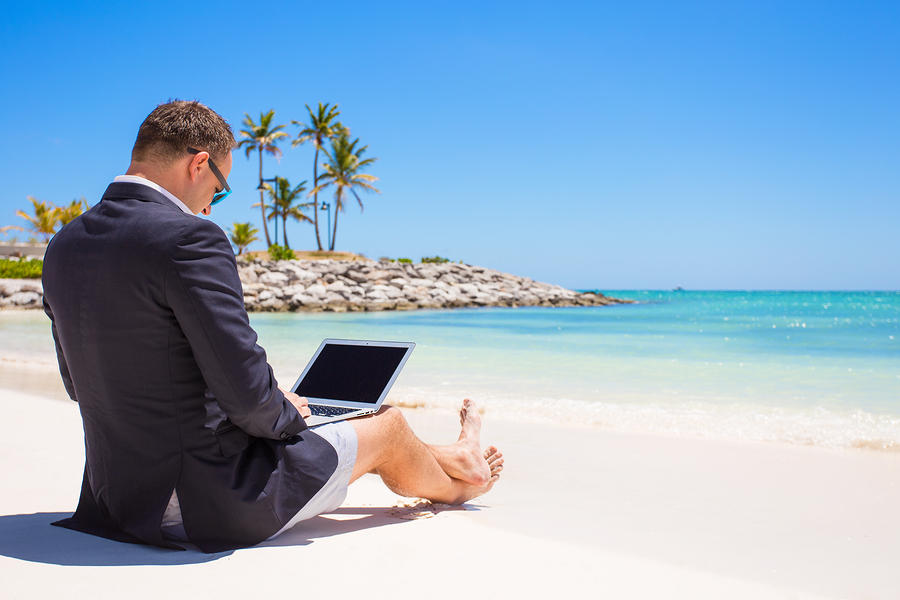 Bringing it All Together
These are some good tips to get your thinking about what you want to do to create a true laptop lifestyle for yourself. There are hundreds of other types of legitimate business opportunities including real estate, phone sales, and more that you can do from home on your laptop and live and work anywhere. You may also want to use some combination of the above to create a steady and lucrative income. Most millionaires say that they create a higher income by having a number of different income streams.
Just keep in mind that everyone's goals are different and the methods and means by which they get there will be different too.
Think about how you want to define your path to success and get out and make a splash in the world!